Problem/Motivation
If a content type description contains an <a> tag it results in a broken display of the Add content administration page when using the Seven theme.
Steps to reproduce:
Spin up a sandbox site on SimplyTest.me: http://ply.st/drupal/8.0.x
Install as Standard Drupal 8 profile with default configuration.
Navigate to the Add content type page: admin/structure/types/add
Add a new content type with the following settings:

Name: Test
Description: Test with <a href="https://drupal.org">Link</a>

Navigate to the Add content page: node/add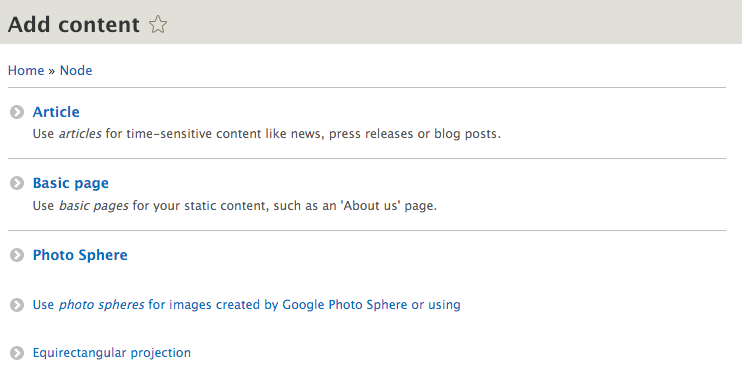 This is present in the following templates:
admin-block-content.html.twig
block-content-add-list.html.twig
node-add-list.html.twig
The issue is due to the description variable being wrapped with an anchor tag, which causes the DOM to be re-arranged to comply with standards.
Proposed resolution
Remove the wrapping anchor tag; Potentially cause a regression issue with #1488962: Increase touch target size of admin menu lists
Sanitize the Description variable, removing anchor tags; Potentially reduce usability
Replicate the wrapping anchor tag with Javascript; Potentially cause an issue for non-JS users
Remaining tasks
User interface changes
API changes
Data model changes