DropThemes is a Marketplace for Drupal artisan to buy and sell professional themes. It is a special platform to showcase and leverage Drupal skills. Drupal Themers can sign up, upload and sell their own theme.
Why Drupal was chosen:
The main goal of this project was to build a marketplace website that could be scalable and easily maintained. New content will be added frequently so we needed a strong content management system in place. We at KnackForge offer a unique combination of creative web design with application expertise for developing Drupal based websites. So we chose Drupal to speed up the development by leveraging the potential of contrib modules likes Commerce, Workflow, etc.
Describe the project (goals, requirements and outcome):
DropThemes essentially had two genre of users
1. Seller
To sell your Drupal theme you need to sign up as a Seller.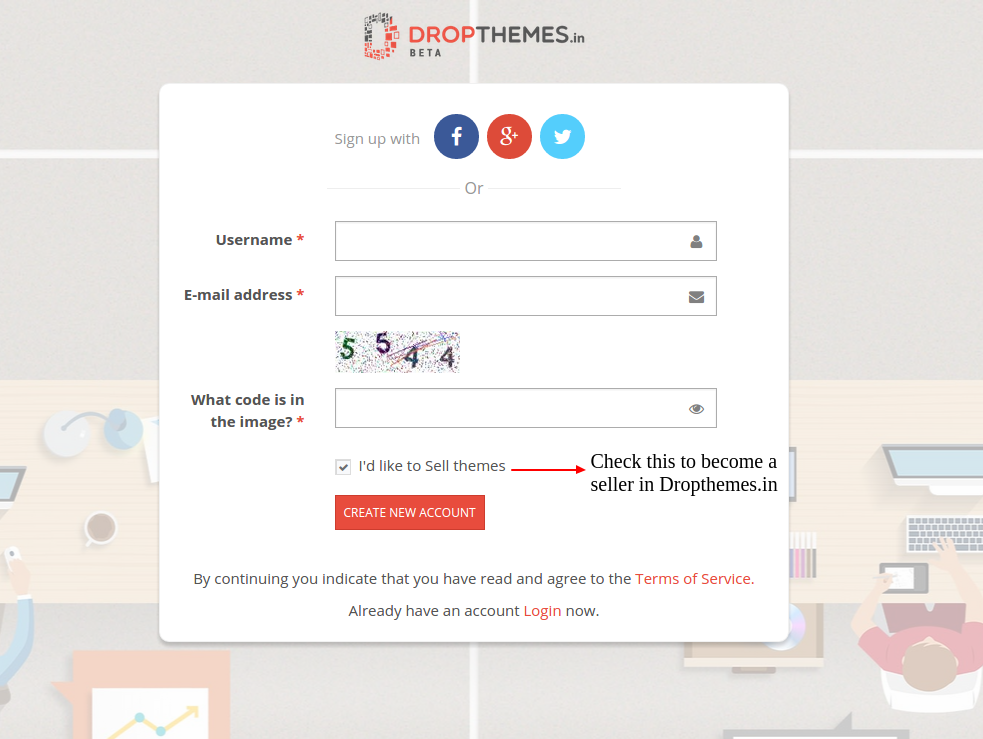 Alternatively, you can become a seller anytime by enabling Seller profile in your account settings.
After creating the seller profile user can start uploading the themes which should comply with Drupal coding standard and practices. The Seller must provide proper snapshots, demo sites, and description of the theme.
Once the theme is uploaded you need to send the theme for review. Our moderator will thoroughly check your theme. If any correction needed in your theme you will be contacted through email. After review and further correction, the theme will be published for selling.
As soon as the theme is purchased, Seller wallet will receive funds after deducting DropThemes commission. For every purchase an email will be sent to the seller. The Seller can see the earnings at Sales tab in "My accounts" page. After reaching a threshold of 100$, the funds will be credited to your bank account or your PayPal account. It is advised to keep your payment settings up to date.
2. Buyer
DropThemes is an exclusive Drupal theme shop around. It provides Responsive and fully drupal compatible themes (Drupal 7 & Drupal 8).
Themes can be browsed from our Gallery page. You can also filter the themes based on the category, layout and Drupal version. Themes can be added to the Wishlist if you are a registered user.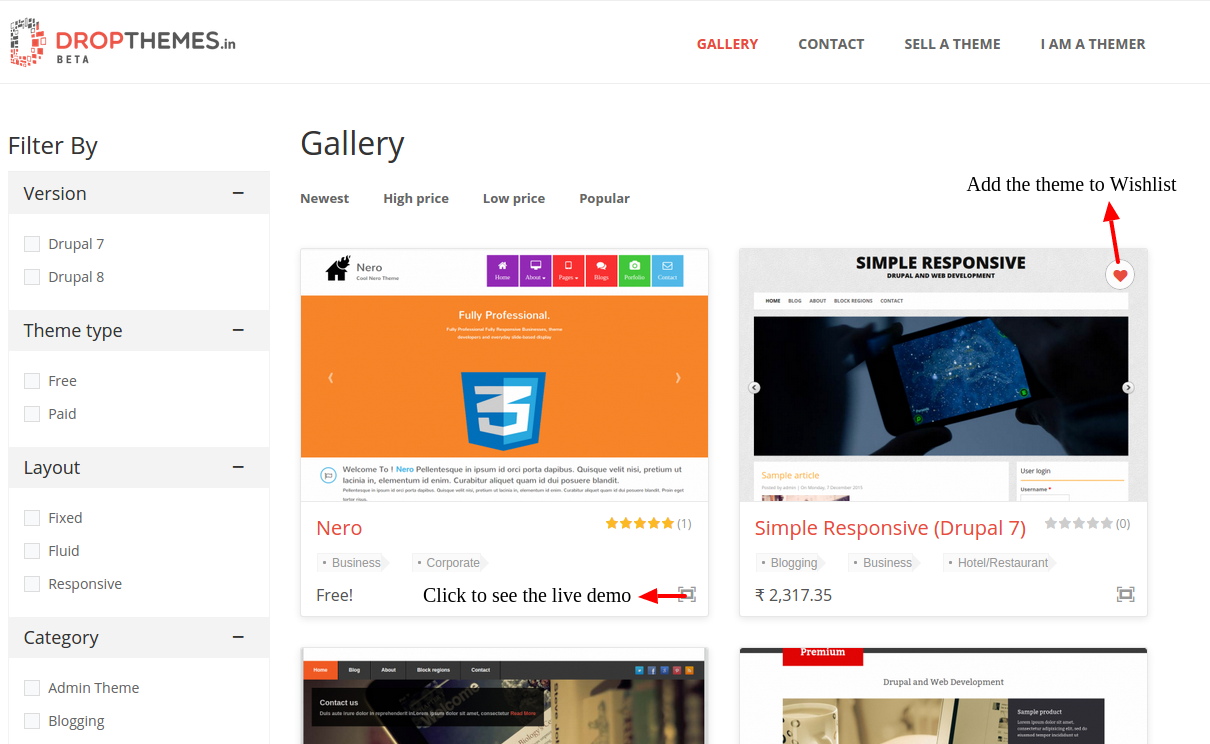 DropThemes provides a live demo of each and every theme, you can see the theme preview before purchasing the theme. Each theme contains various information like layout type, category, tags, and much more. Snapshots are also available to give you a feel of how it will look like.
After selecting the theme, you are then required to select the license type. Add the theme to your cart. It is important that you have read the terms of use and various licenses involved.
Checkout your theme and review your order, we are providing CCavenue and Paypal payment gateway. Checkout and proceed to payment.
After successful payment, you will receive the email confirmation which contains a link to download your purchased theme. You can view all your orders in "My accounts" page. The Purchased order will contain the theme file and demo site setup of the theme.
To know more see our blog Pleased to announce the launch of DropThemes.in and our Kickstart offer.