Problem/Motivation
There is issue with #field_prefix and #field_suffix of textfield form element. If any textfield which have #field_prefix and #field_suffix property defined in form definition and #field_prefix and #field_prefix have html content then those html will be displayed on screen as plain text. Follow the steps to reproduce:
1. Go to any content type manage field section. (For article content type goto admin/structure/types/manage/article/fields)
2. Add image field if not added, If image field already added then go to image field setting form.
3. See under image field setting form. #field_prefix content <div class="container-inline"> and #field_suffix </div> are displayed on screen.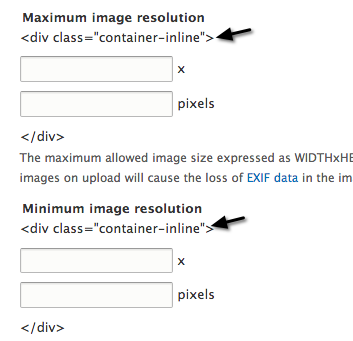 Proposed resolution
Edit the form-element.html.twig template and add the raw twig filter to prefix and suffix variable.
Remaining tasks
Write a patch.
User interface changes
None.
API changes
None.