Last updated 14 August 2014. Created on 14 August 2014.
Edited by erok415. Log in to edit this page.
Problem:
Your styles look great on all browsers except older versions of Internet Explorer (e.g., IE6 thru IE9).
Cause:
You're probably encountering the 4095 css selector limitation in IE6 thru IE10. This is a limit of the number of selectors per css file.
Solution:
General Drupal Sites
The Advanced CSS/JS Aggregation module allows you to configure your Drupal site so that your CSS is chopped into separate css files, each with no more than 4095 selectors. This makes older versions of IE happy and does not effect other browsers negatively.
OpenAtrium2 Distro Sites
Step 1: If you're on a reasonably recent version of OA2, you already have the Advanced CSS/JS Aggregation module installed and enabled (double check at /admin/modules, though). If you don't have it installed, upgrade OA core to the latest stable release (and then you will have it).
Step 2: Make sure the config for this module (/admin/config/development/performance/advagg) looks like this.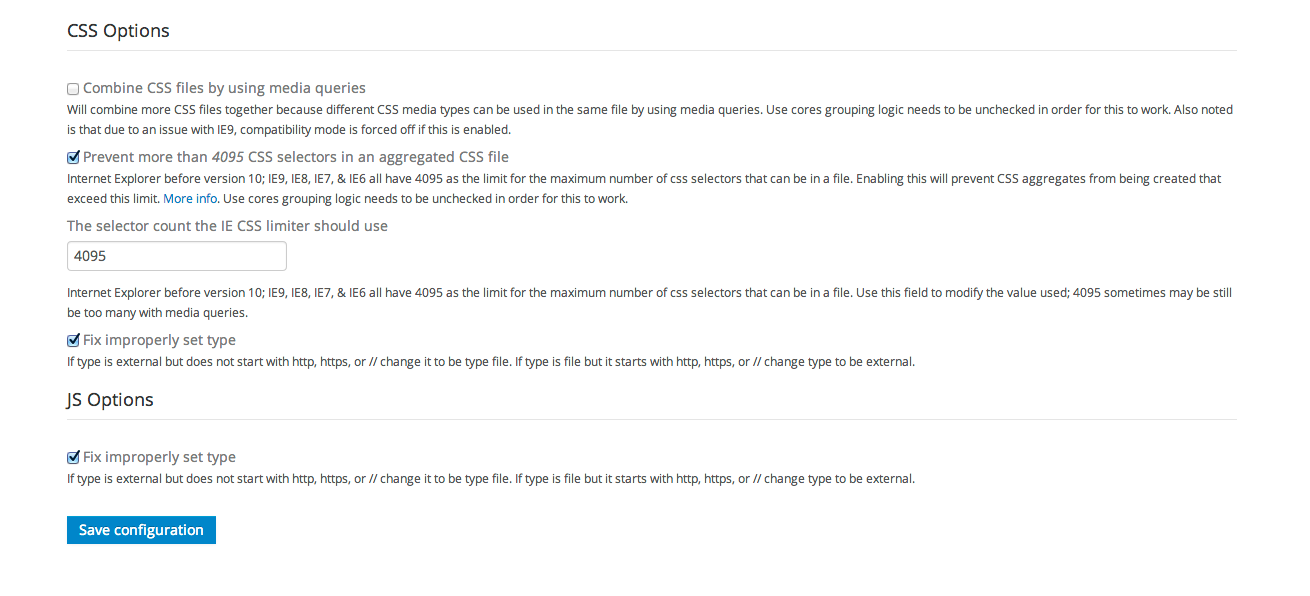 Step 3: Go to Features admin page (/admin/structure/features), click on the tab labeled Open Atrium and then click on the Needs Review link next to Open Atrium Config.

Step 4: Check the Strongarm checkbox and click on Revert components.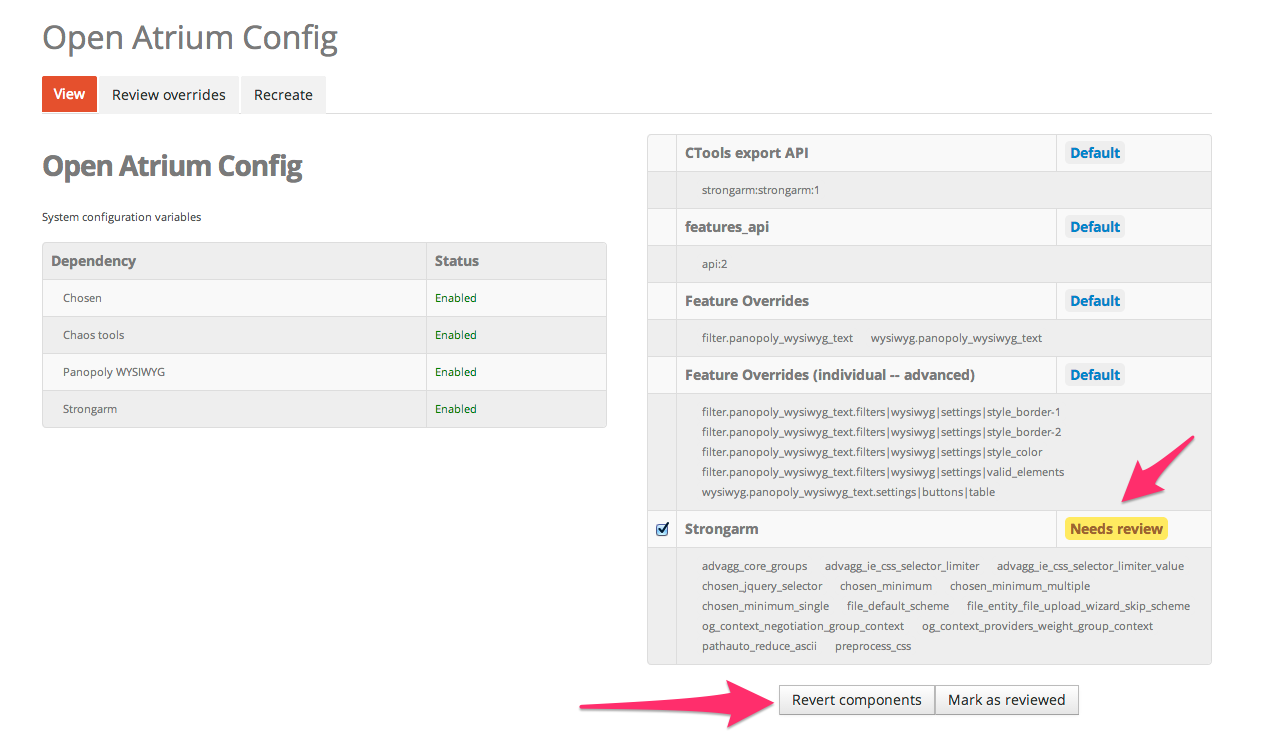 Source: https://www.drupal.org/node/2211975
This solution was documented by @banoodle and recreated here.
Looking for support? Visit the Drupal.org forums, or join #drupal-support in IRC.