Updated: Comment #10
Problem/Motivation
The tour module does not respond to changes on the page. Here, there's a popup which looks good: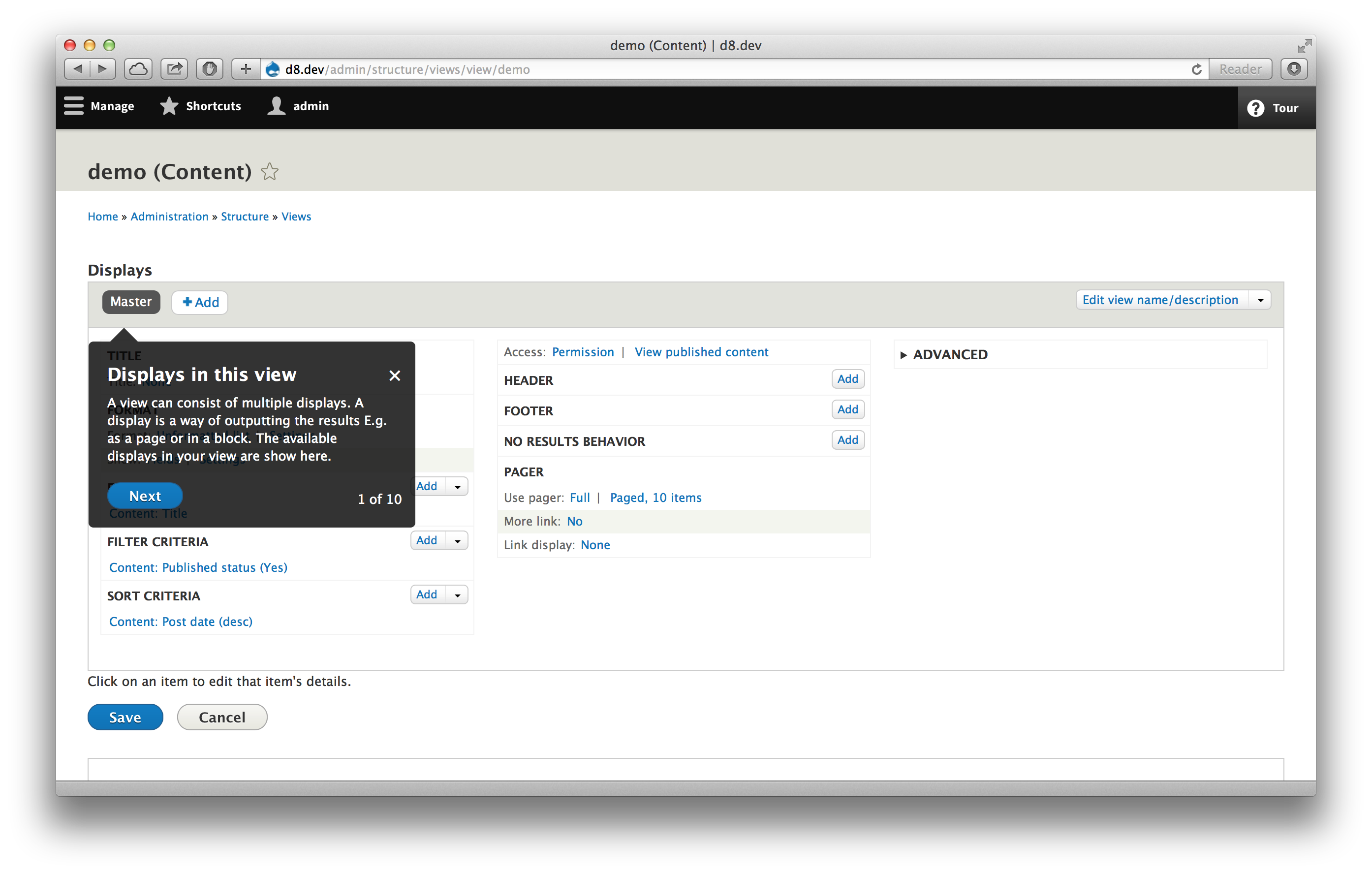 Yet, when the toolbar is opened or when the sidebar moves from left to right, the layout breaks: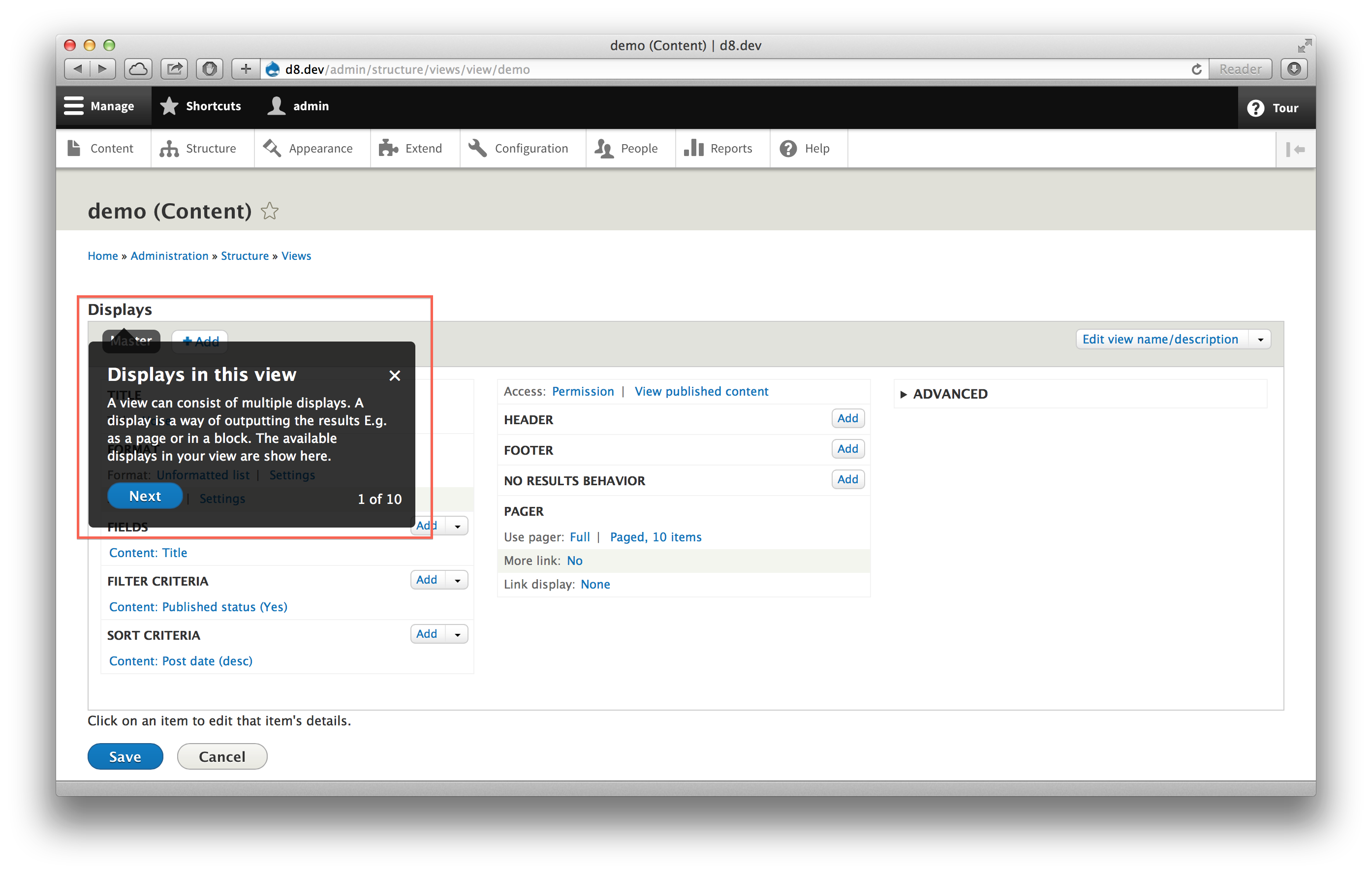 Proposed resolution
Added a method to refresh the position of the tour and trigger the refresh once the viewport offsets change.
Remaining tasks
Commit patch in #7.
User interface changes
- The popup's position should change according to the events that trigger changes in the layout.
API changes