Problem/Motivation
The content translation form now includes duplicate labels for some of the items listed. But not all of them: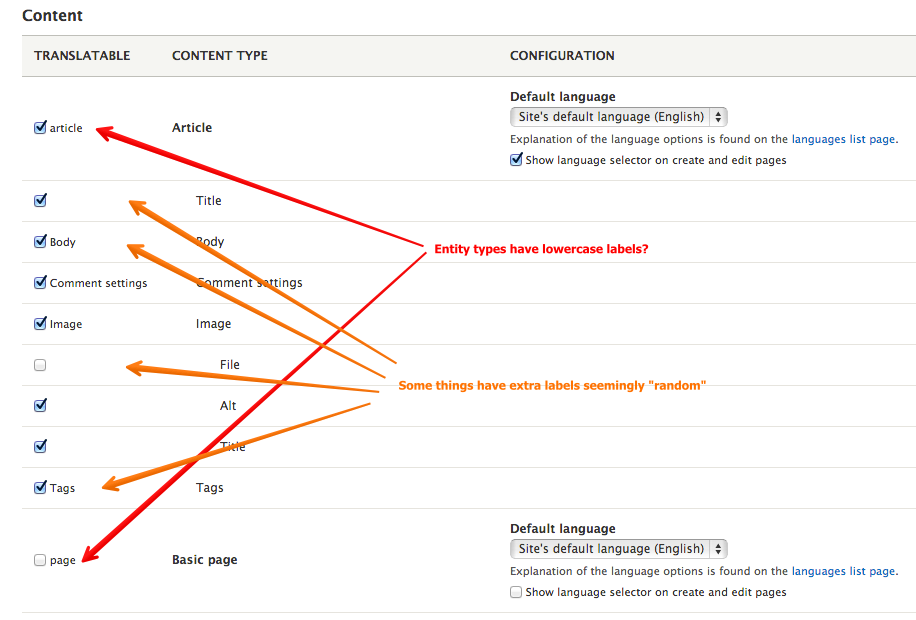 Entity types are lowercase, so even looks uglier. However, none of these extra labels are needed at all. The markup / table render contains all sufficient labels in the next column of the table and that is properly cross references with <label for=""></label> tags. Also those labels are accessible including the full hierarchy of items like so:
<label for="edit-settings-node-article-columns-field-image-file"><span class="visually-hidden">Article</span> <span class="visually-hidden">Image</span> File</label>
Proposed resolution
So the "randomly" displayed labels right next to checkboxes are absolutely superfluous and should go away as they were before. The original version of the form did not include these and the appearance of them is a regression. Resulting table: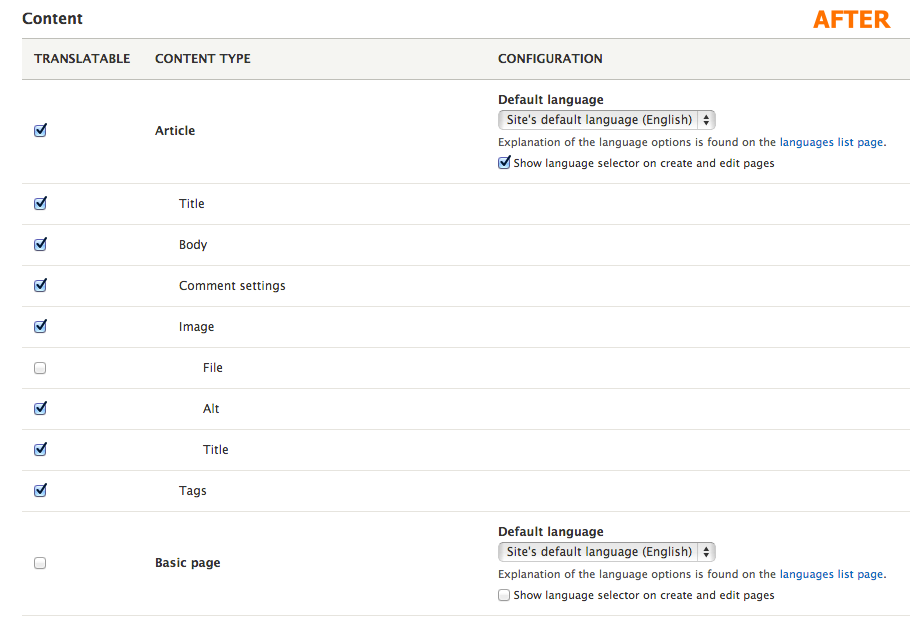 Remaining tasks
Review, commit :)
User interface changes
Clean translation configuration table.
API changes
None.