After upgrade to latest aGOV beta 11 we need to Rebuild Registry.
Then all seems to work well except SlideShow of featured articles and Social Links.
The new Social Links block isn't translatable?


And the slideshow have some problems with pager CSS: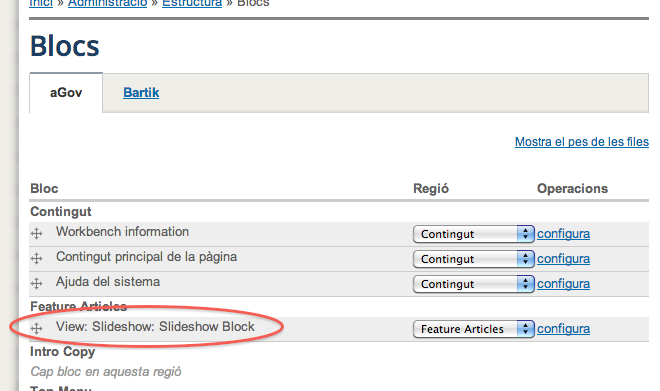 Where we need to look for to resolve this issue? at views UI, global.css,...
Our website is: http://joventut.pallarssobira.cat/