With the Willibald panel style you can colorize your panels in the four main colors of the Willibald theme.
The four colors
Download the required modules ctools and panels and install enable this two modules. Now install and enable the Willibald panel style module. Create an panel and add content to it. On the right corner of your added content (in edit mode) appears a settings button. Select this button.
Change panels style
A drop down menu appears. Select under "Style" "change".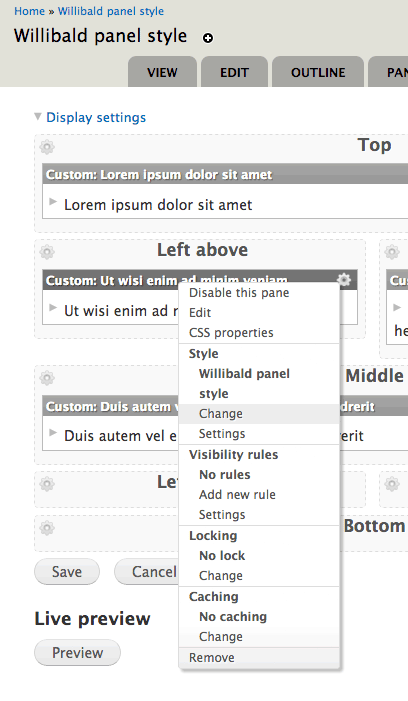 Select panel style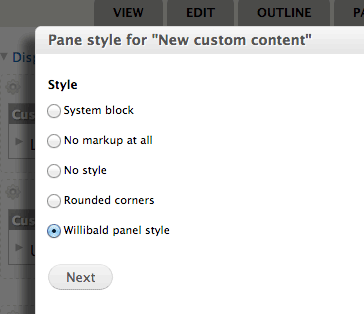 Background color settings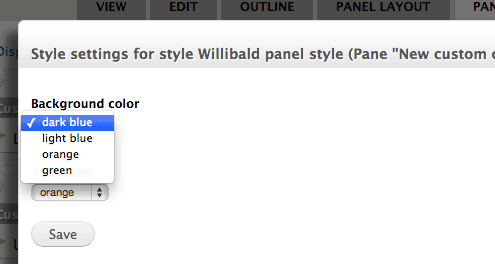 Text color settings