http://www.agiledrop.com/
22 people on Drupal.org

Services

3rd party Integration, Deployment, Design, Development, E-commerce, Front-end Development, Information architecture, Infrastructure Planning, Mobile App Development, Mobile Site Development, Multilingual websites, Multisite installations, Performance Tuning and Optimization, Project Management, Quality Assurance, Site Audits, Site Building, Support, Theming, Upgrades

Locations

Organization type

Drupal service provider

Headquarters

Ljubljana
PROVIDING RELIABLE DRUPAL DEVELOPERS SINCE 2009
We empower our clients' business by delivering reliable developers that work as their teammates. We build long-term relationships with our clients. Challenging projects feed our team's passion for excellence.
We are actively involved in Drupal community. Our team regularly attends conferences and shares experiences by presenting. We are participants in the co-creation of the web's future.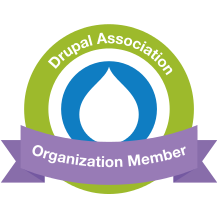 We are proponents of open-source technology and strive to be transparent with our partners. We are actively engaged with the Drupal community, where we share code and knowledge with other Drupal developers. Our goal is to become more awesome and to work on fun projects!
Drupal contributions
AGILEDROP supports the Drupal community by organising and hosting local events in Slovenia. All our team members actively participate in the Drupal Slovenia Association.
Projects supported
Field Utilities, Context groups, Usabilla, Memberful, Tiny Pass, Instapage, Heap Analytics, Private file url, EntityReference Selector, ClickDesk
Credited on 1 issue fixed in the past 3 months