http://www.agiledrop.com/
27 people on Drupal.org

Services

3rd party Integration, Deployment, Design, Development, E-commerce, Front-end Development, Information architecture, Infrastructure Planning, Mobile App Development, Mobile Site Development, Multilingual websites, Multisite installations, Performance Tuning and Optimization, Project Management, Quality Assurance, Site Audits, Site Building, Support, Theming, Upgrades

Locations

Organization type

Drupal service provider

Headquarters

Ljubljana
Helping digital agencies do Drupal
Get a developer in 2-3 days, 1-2 weeks for a whole team. With proper documentation, we get onboard in less than an hour.
Eliminate the risk of doing a bad hire. You will work with vetted developers that proved them self on enterprise level projects.
Our developers are fully integrated into your projects, using your tools and following your processes. This makes them part of your team.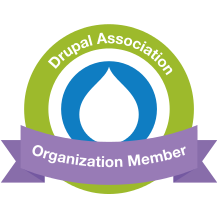 We are proponents of open-source technology and strive to be transparent with our partners. We are actively engaged with the Drupal community, where we share code and knowledge with other Drupal developers. Our goal is to become more awesome and to work on fun projects!
Drupal contributions
AGILEDROP supports the Drupal community by organising and hosting local events in Slovenia. All our team members actively participate in the Drupal Slovenia Association.
Projects supported
PayPal Recurring Donation Integration, Tableau Dashboard Integration, Field Utilities, Context groups, Usabilla, Memberful, Tiny Pass, Instapage, Heap Analytics, Private file url, EntityReference Selector, ClickDesk
Credited on 3 issues fixed in the past 3 months