Chosen isn't applying to any select inputs on any page. This error pops up in my console. It appears as the chosen.jquery.js file isn't being loaded to the page. I've also tried the minified version.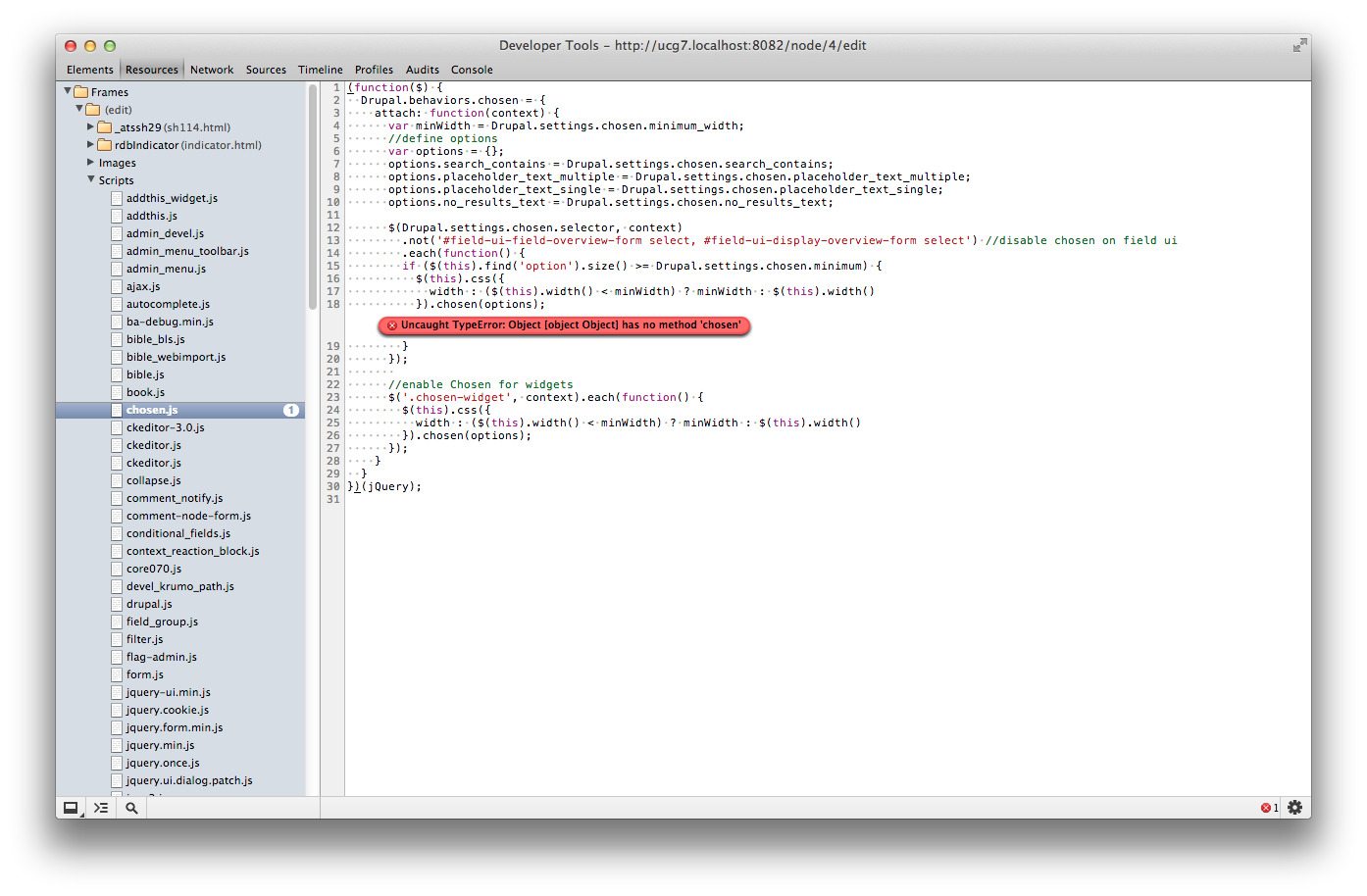 My status report page shows that libraries is finding the file in sites/all/libraries.


Using:
Chosen - 7.x-2.0-alpha1+1-dev (2013-Feb-18)
Chosen JavaScript file - 0.9.12
Libraries - 7.x-2.1
Drupal - 7.21
I have also tried using version 7.x-1.0 and 7.x-2.0-alpha1 but had no success.