If a form contains a wysiwyg editor and a file field, the wysiwyg editor will be duplicated when an ajax submission fails validation. The screenshots below show TinyMCE, but the duplication occurs for some of the other editors as well.
Case 1: No file fields, validation failed. Everything is fine in this case.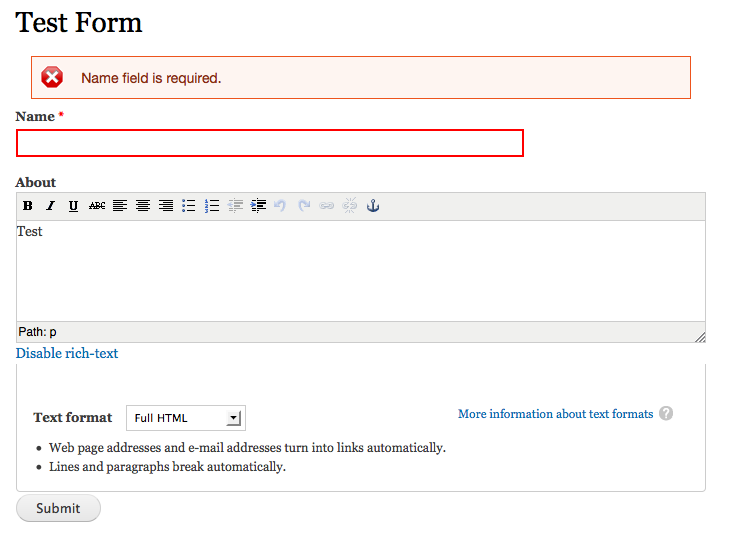 Case 2: Contains a file field, validation failed. Buttons have been duplicated.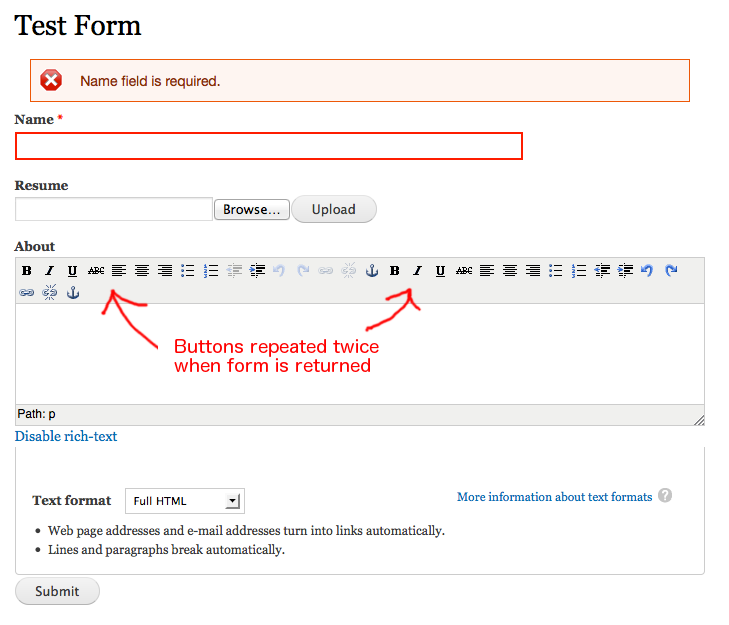 I attached the module that I used to create the screenshots above. You can comment/uncomment these lines in the module to see the behavior shown above. You'll need to have wysiwyg configured for full_html for the test module to work.
// ---------------------------------------------------------------------------------------------------------------------
// Uncomment the following lines and submit the form without filling in the name field. You should see duplicated
// wysiwyg buttons appear.
// ---------------------------------------------------------------------------------------------------------------------
//    'resume' => array(
//      '#type' => 'managed_file',
//      '#title' => t('Resume'),
//    ),