Follow up for #1801304: Add Entity reference field
Problem/Motivation
In views, it's Filter criteria, then Sort criteria.

In the new add entity reference, it's the opposite.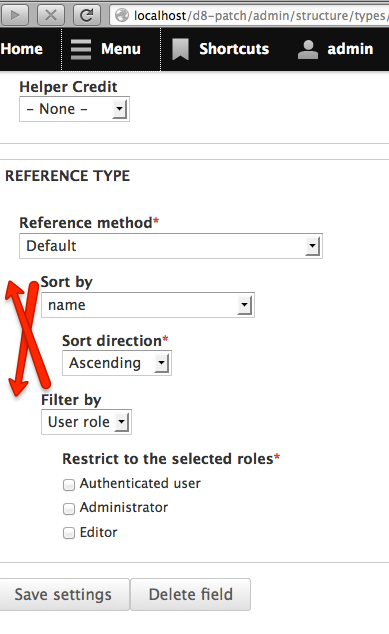 It was confusing looking under the sort for "role" and took a while to notice that it was sort, not filter!
Proposed resolution
Put filter first, then Sort by. Make consistant.
Remaining tasks
TBD
User interface changes
Reorder something in the UI to be more consistant, no other UI changes or new patterns.
API changes
No API changes.