First off al I like to say that I'm have read the tutorials and did some research on internet but after a few weeks I don't see where I'm going wrong.
I'd like that somebody gives me the answer on what is wrong, please don't shoot me if it's something stupid ... :)
Here we go
Steps that works
1) LDAP Configuration
People



Groups


2) LDAP Servers
Binding Method



User has admin rights on LDAP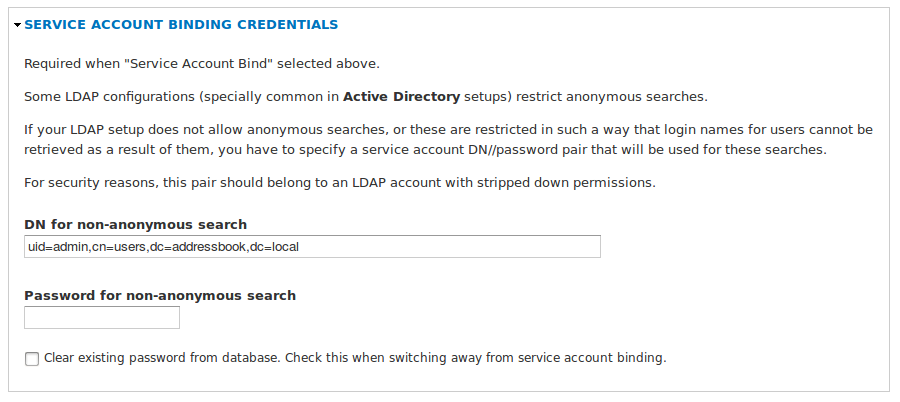 3) LDAP user to Drupal user relationship
Base DN's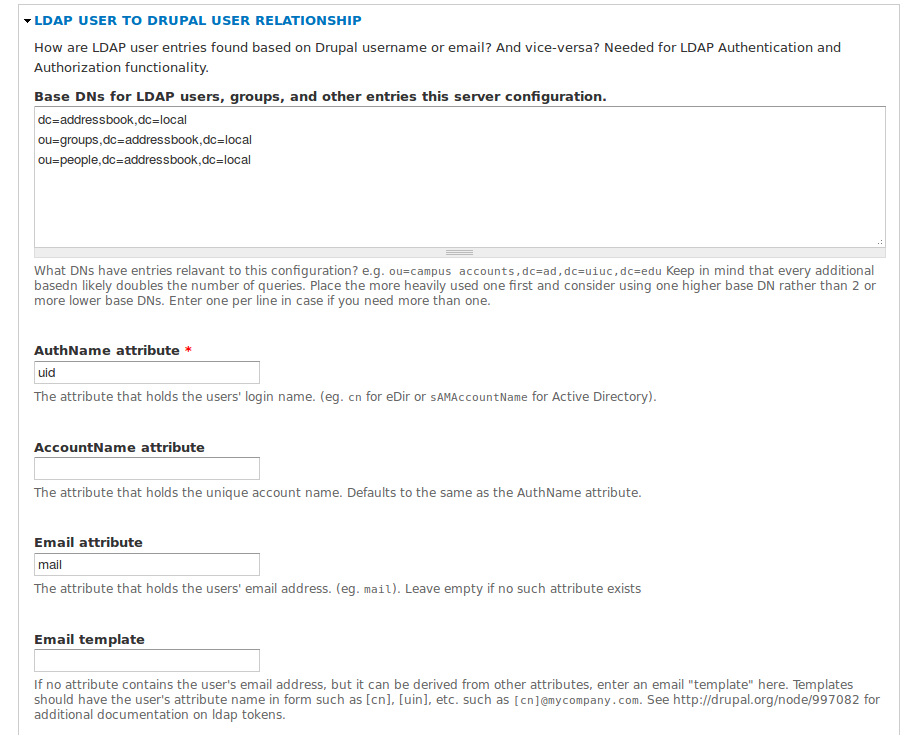 Name of Group Object Class


4)Test User
CHW79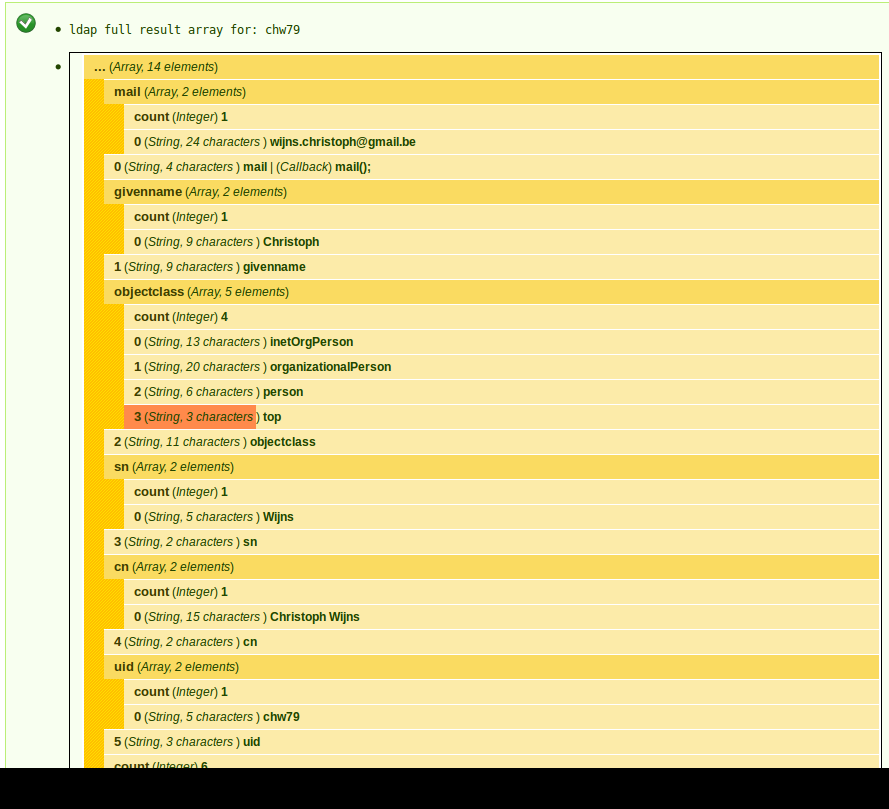 I guess so far so good :)
5) LDAP User whitelist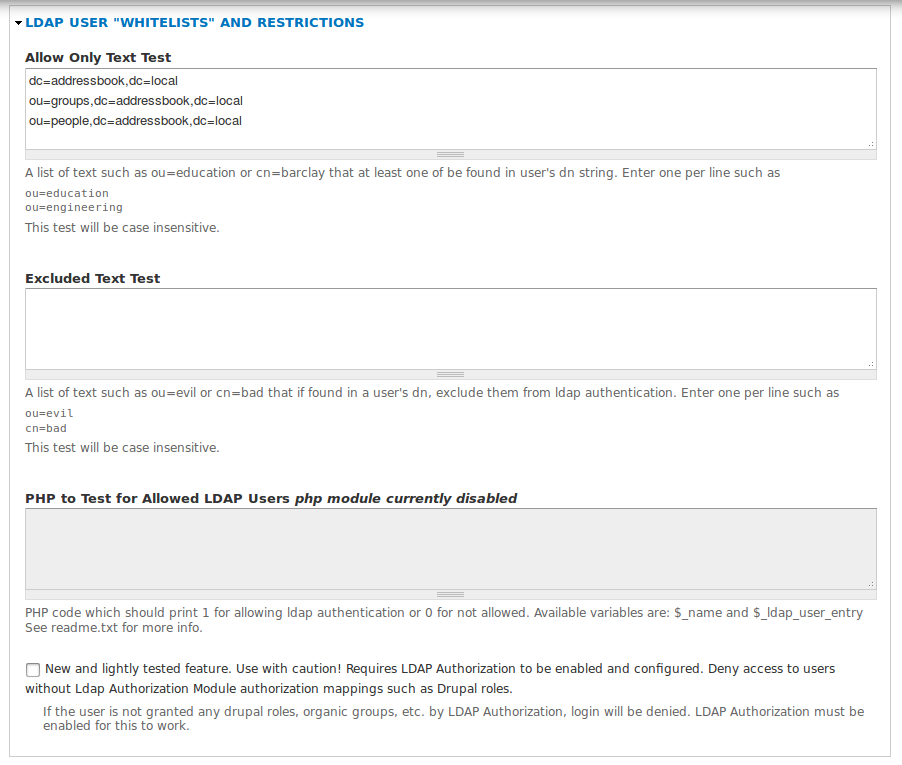 6) Strategy Group Entries
The point where I'm losing it
I think I need Strategy II.C because people are put into groups an not viceversa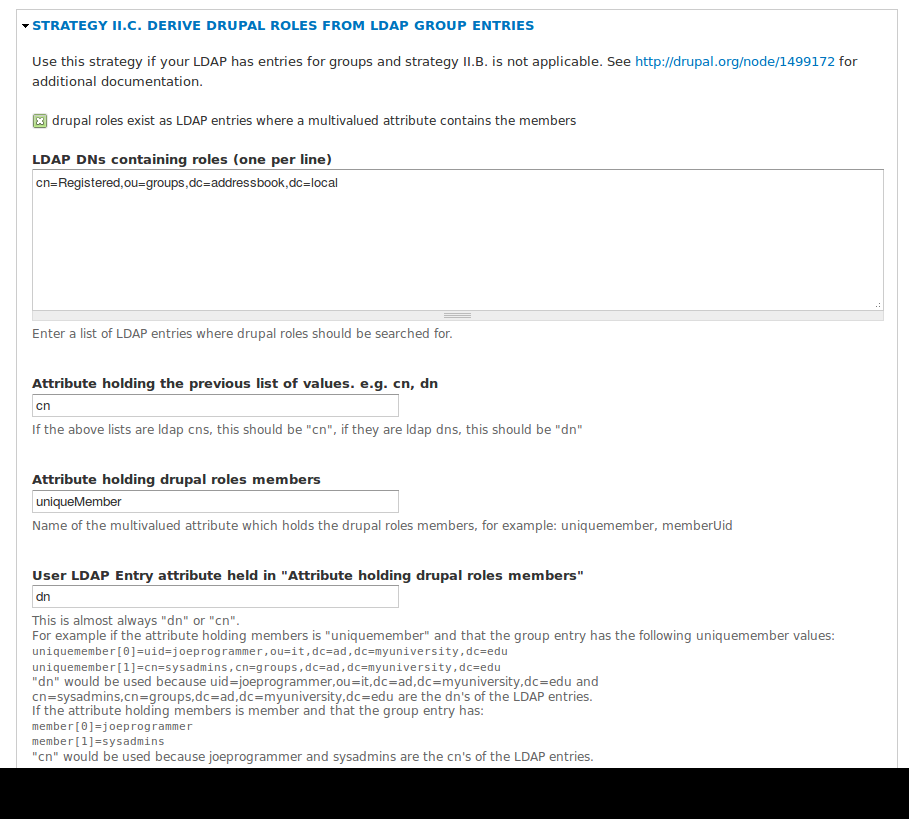 7) Role Mapping
I choose the abbreviation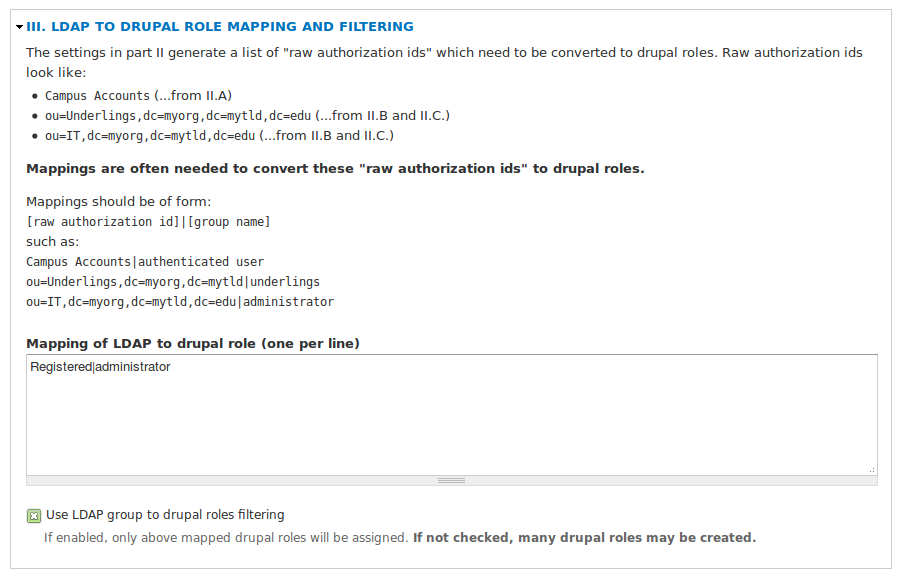 I know that the choosen name isn't very logic but this is only a test
8) Test Role Mapping
I guess (and I can see in People on Drupal) that CHW79 has no Administrator rights but is created in Drupal ... So conclusion Role Mapping isn't working authentication YES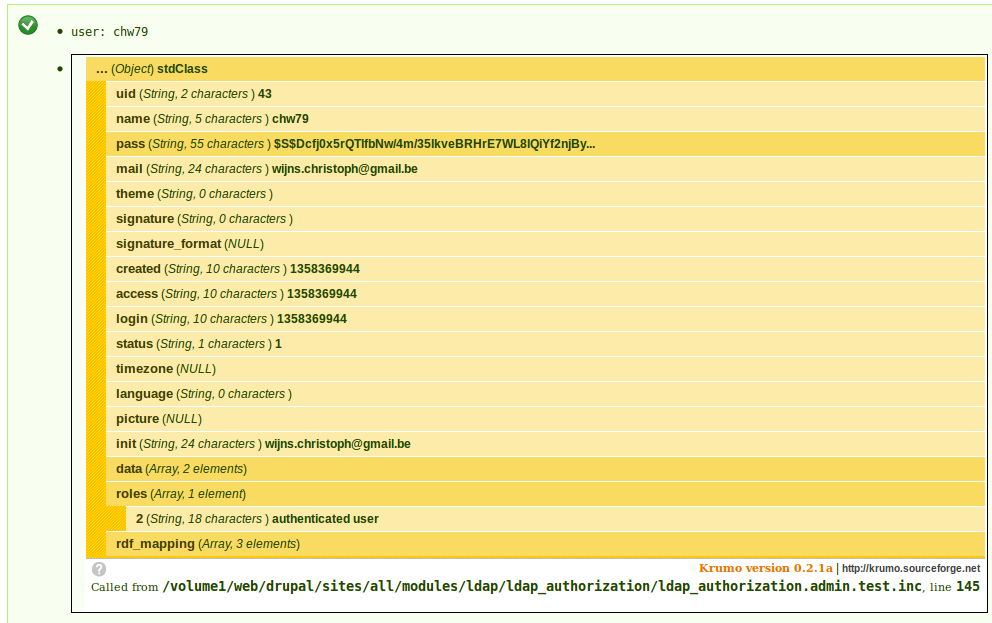 Please help me :)
Like I already said it is a test and I hope to help other people with this issue
The absolute 'getting there point' is that Drupal creates the users in LDAP but I understand that this one has to work first...
Thank you very much for input