Problem/Motivation
JSON-LD is a serialization of the RDF data model. The RDF data model uses URIs for property names. We have an issue to decide the URI template we use for vocabulary terms, #1784198: Decide on a URI structure for site generated RDF vocabulary.
When people go to that URI, it is best practice to return information about that property. For example, a label and description. You can also give structural information such as the domain and range. The domain is the bundle that the property is attached to. The range is the kind of value it can take.
Proposed resolution
Use RDF Schema to describe entities and properties.
An example of information that one might find at the URI site:Entity/Node/Article.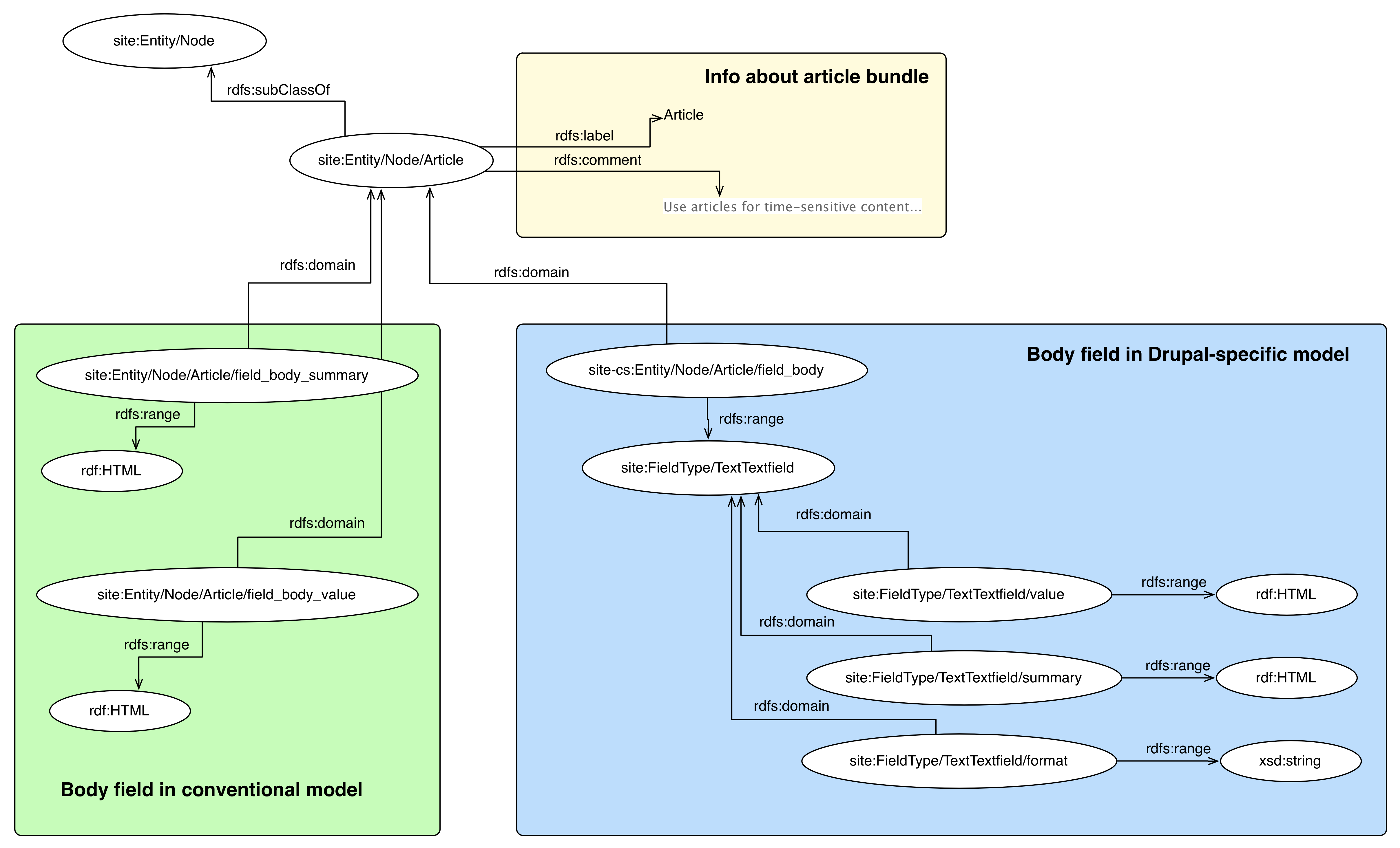 There may be additional information that we want to add which do not have corresponding properties in RDFs. We could mixin other vocabs or create new properties for those.