In normal rendering of textarea form fields that are text-format-enabled, the field's help text gets placed below the text format selector and tips. This means that website users are unlikely to notice and read the help text.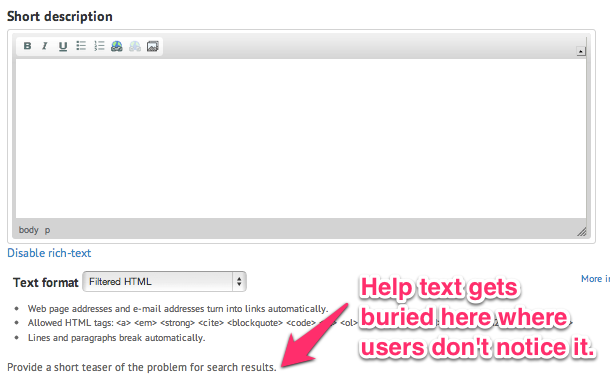 I've created a sandbox module that addresses this by moving the help text up higher in the form so it appears directly below the field's label:
http://drupal.org/sandbox/sheldon/1812408
Rather than maintain this as a separate module, I'd be interested in adding this as a feature option to the Better Formats module. If you're interested, let me know and I'll supply a patch.