This is a really funny one in my opinion :)
If you enter bad HTML in the help text description of field widgets, this can break your page, especially if you are using a wysiwyg editor. But this is not only limited, submission guidelines and even the site slogan is affected, see more screenshots in http://drupal.org/node/1798654#comment-6605172
To reproduce, add following HTML tags to the help text description of the tags field on a article content type on a new installation:
<strong>Do not use tags<strong>

This is what happens on Drupal 8 (haven't been able to test with wysiwyg editors) - All text after the not closed strong tag are in bold.
And this is on Drupal 7 with a wysiwyg editor on the body field. Especially look down at the vertical tabs, it's completely broken.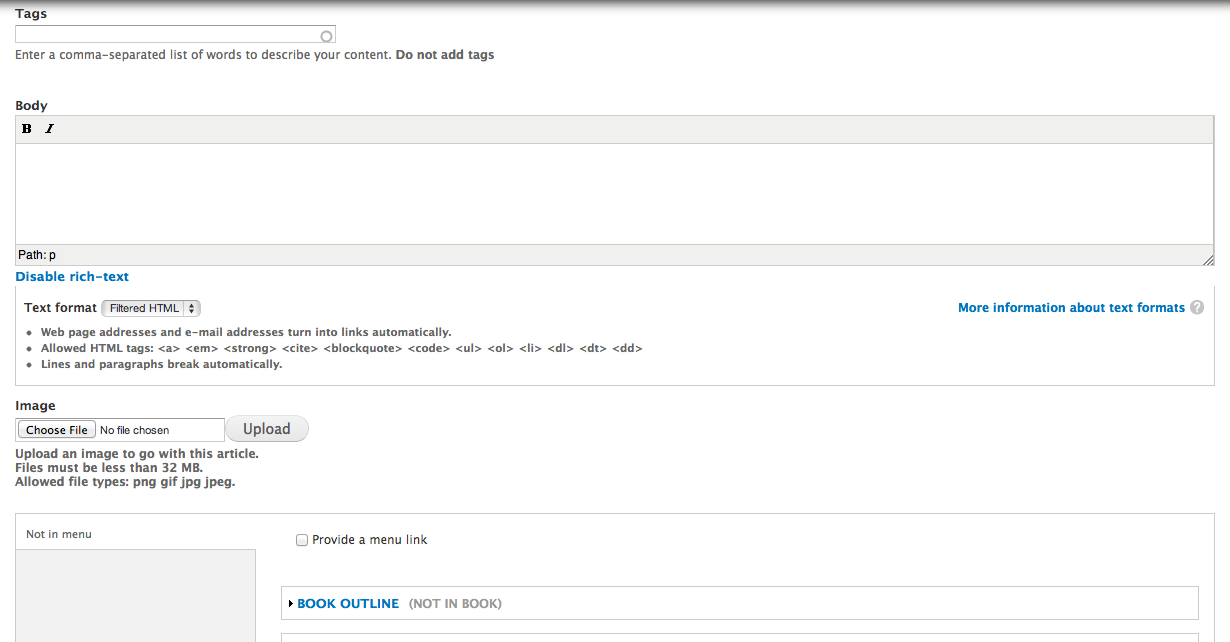 Proposed solution
Use _filter_htmlcorrector() on field_filter_xss