Last updated October 6, 2016. Created on September 16, 2012.
Edited by NDFA, rpayanm, ursula, tormi. Log in to edit this page.
Drupal 5
...
Drupal 6
...
Drupal 7
See Database API for a detailed documentation. For a quick reference, the following Drupal 7 database entity relationship diagram might be helpful: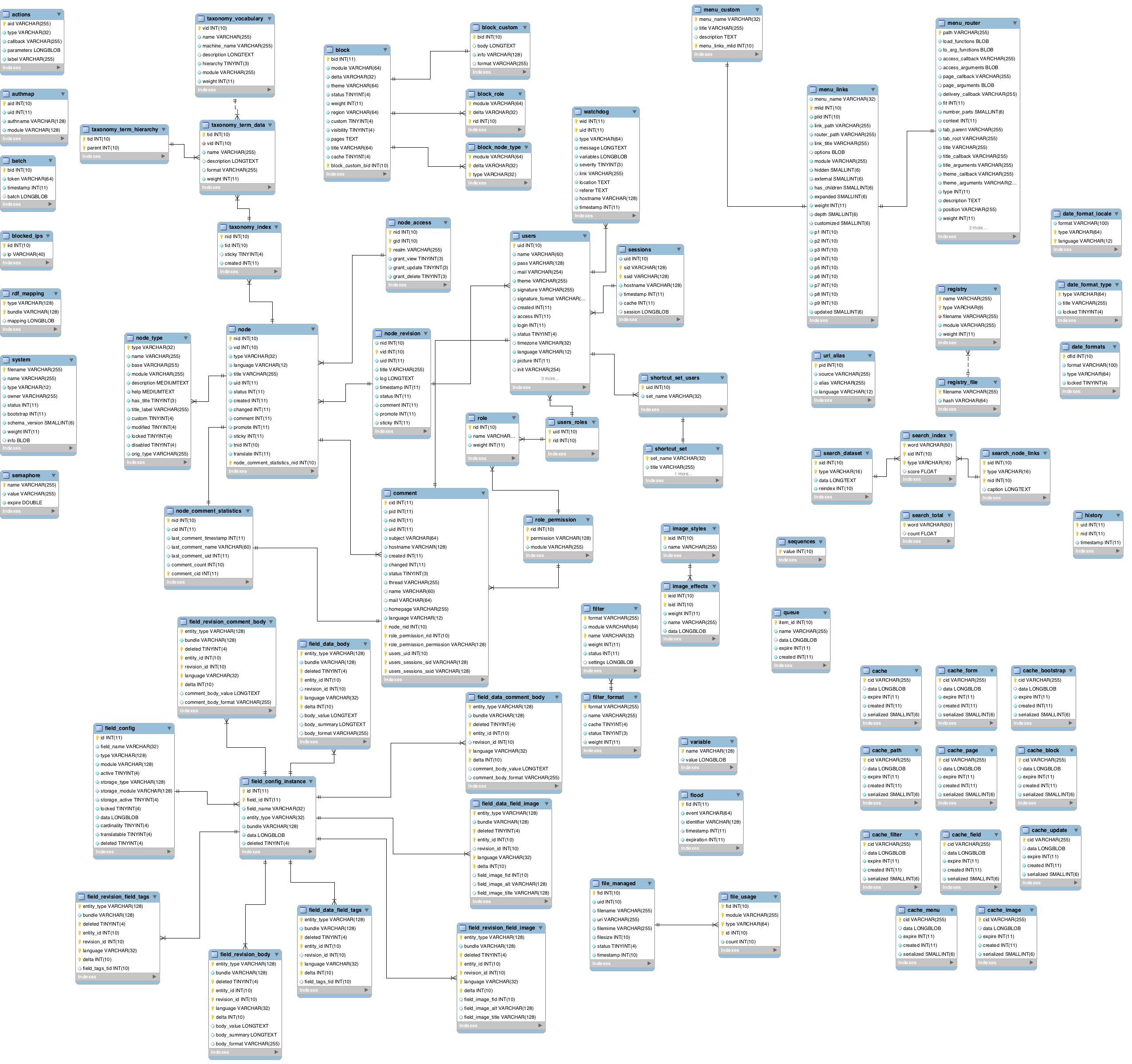 Credits: http://upsitesweb.com/blog/2011/06/drupal-7-database-schema.
Drupal 8
Detailed information is available at the Drupal 8 Database API page. For a quick reference, see the Drupal 8 database E/R diagram below (Drupal 8 from 10/19/2013):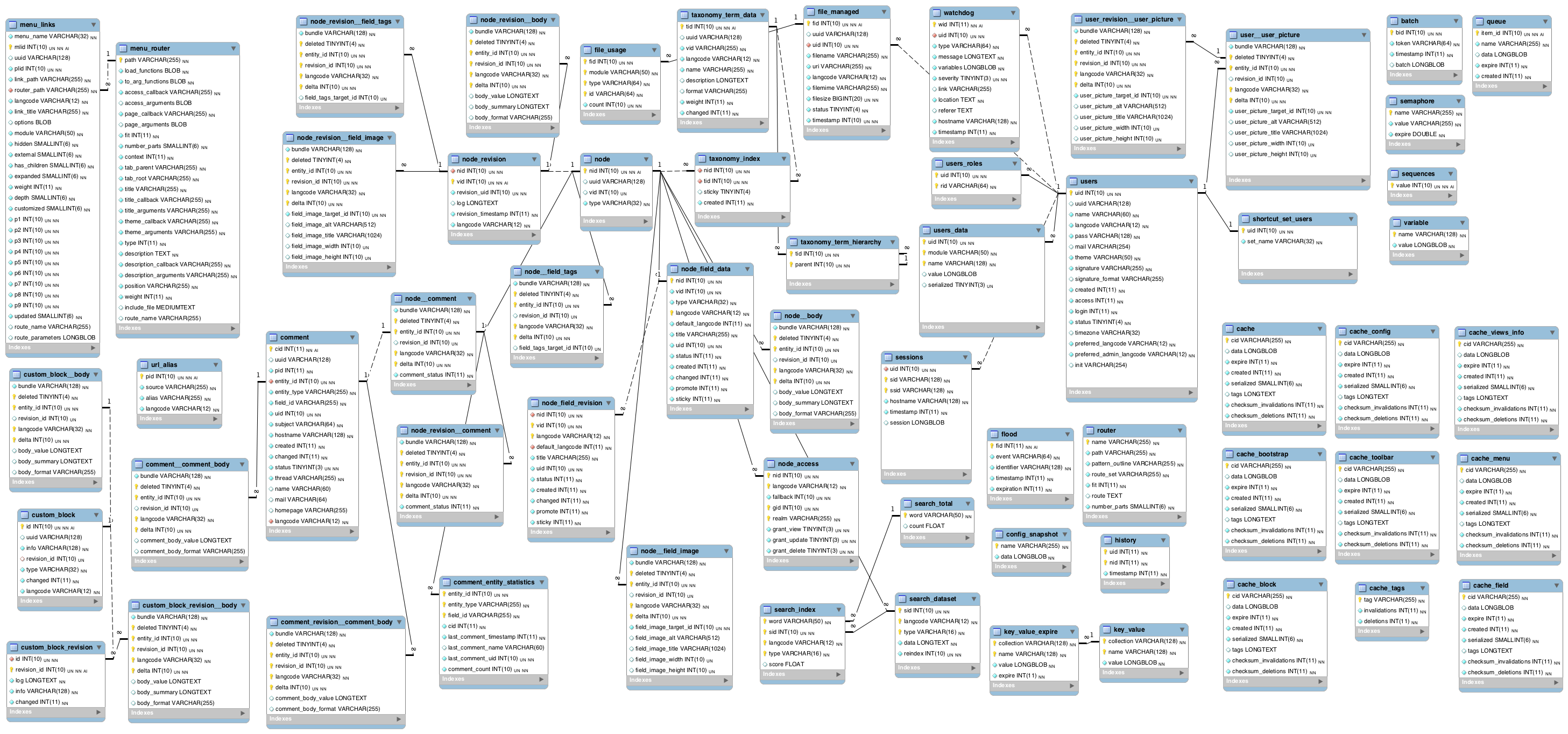 Looking for support? Visit the Drupal.org forums, or join #drupal-support in IRC.