Last updated 16 May 2012. Created on 16 May 2012.
Edited by Itangalo. Log in to edit this page.
The easiest way of installing modules usually looks like this:
You find the module at drupal.org and copy the link of the module's archive file (in the tar.gz format).
You go to the module list on your Drupal site (modules in the toolbar) and click the link install new module found at the top of the page.
You paste the link to the archive of the module and hit the install button. If Drupal asks for login information for your server, you enter these.
To get back to the module list, you follow the link for enabling the newly installed modules.
You check the modules you want to enable, and save the settings. (See figure A1.7)
Done!
However, this does not always work. In these cases, the most common installation procedure is this:
You carry out step 1–4 in the previous list, but fail when you try to enable the module, can't find any administration page for changing the module settings, or you simply won't get the module to work.
You return to the module's project page at drupal.org and read the installation instructions, and/or notes about how the module works. You may even check out the README or INSTALL text files for the module.
You find any additional steps you need to carry out before you can start using the module. These could be:
The module depends on another module and can't be enabled until you have downloaded that module too.
The module depends on an external library, which must be downloaded manually.
The module is an API module, without any user interface of its own (and only useful when combined with other modules).
The module connects to a third-party service and requires API keys from that service before you can use it properly.
You carry out the additional required steps.
Done!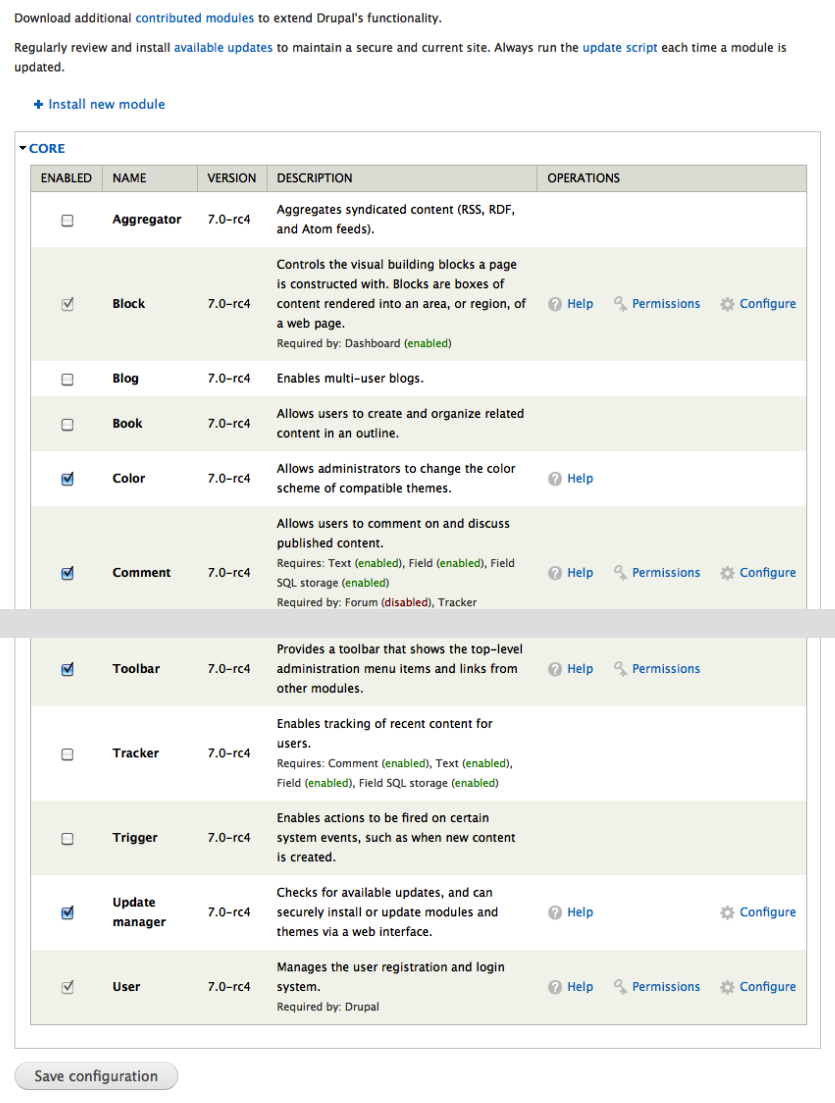 Figure A1.7: The module list is used to enable and disable modules. There is also a link for adding new modules.
TIP: You can also add modules manually in the Drupal file structure, which is useful when writing your own modules. Contributed modules should be placed in the sites/all/modules folder (and not in the root folder modules, used for Drupal core modules). Custom-written modules are usually placed in the sites/default/modules folder.
TIP: Technically, what you download from drupal.org is a project, while the items you enable in the module list are modules. A project may contain many modules. Most Drupalistas, though, refer to module projects simply as modules.
TIP: Experienced Drupalistas often use the tool Drush ("Drupal shell") to download modules. Check out the project page for Drush for more information.
Looking for support? Visit the Drupal.org forums, or join #drupal-support in IRC.