With the recent proposal of including a sidebar in Drupal core we now have an actual area where buttons could be placed in alternative to the bottom. In the discussion at Content creation redesign we noticed that many people would like to see the "Save" button at various places in the Drupal interface. We concluded for #1510532: [META] Implement the new create content page design, that there is no consensus yet on where they should be placed.
We would like to continue the discussion here, below are a few directions that where proposed in the threads: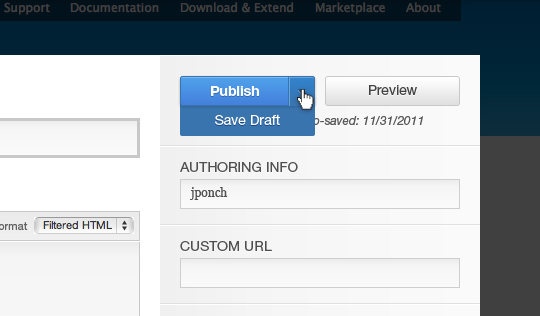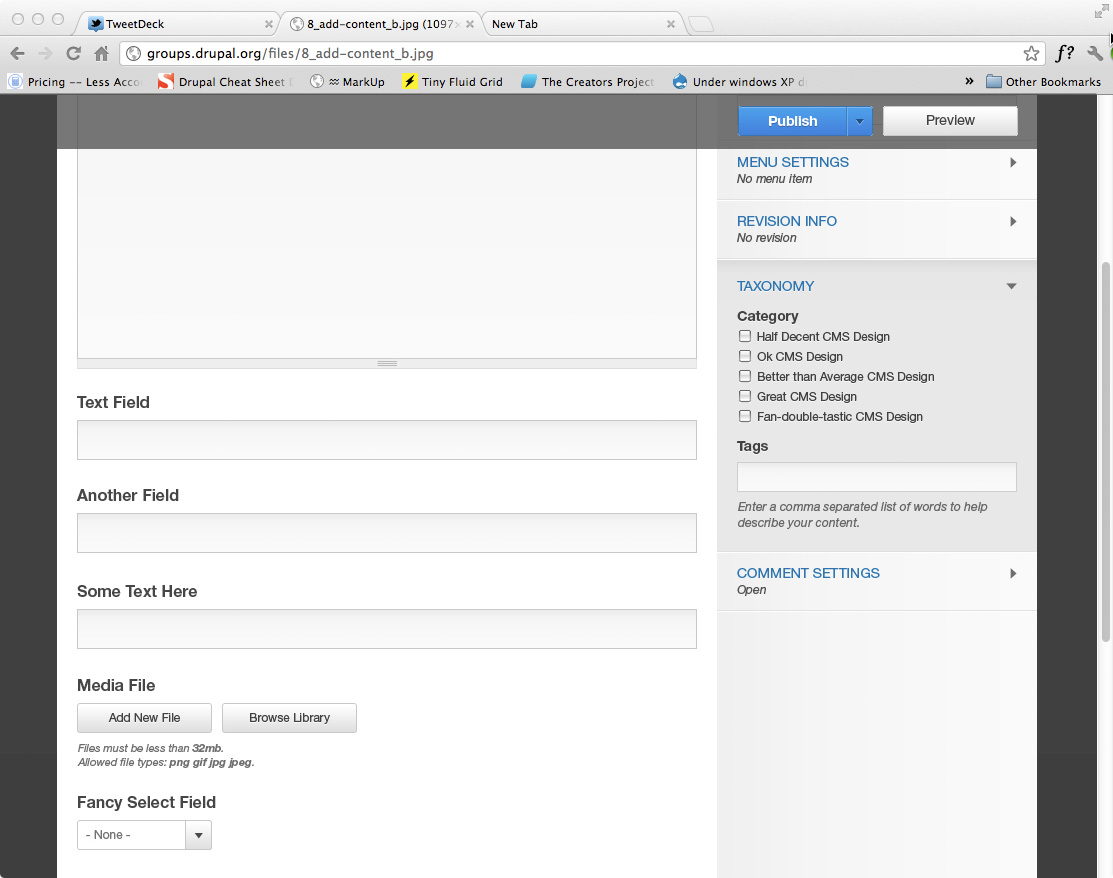 There are a lot of things to be taking into consideration when we are making a major pattern change like this one. From how its handled from an accessibility perspective, to how it should work on mobile.
My personal concerns are mostly about how applicable it is across core (e.g. does it make sense for configuration screens, to have save buttons elsewhere than the bottom), what kind of user behavior do we want to support (like Joomla, where all buttons are in the top right), how flexible is the pattern to handle specific contrib use cases (very horizontal interfaces like Views, Rules, Page Manager, etc).