I have multiple profile types. In this scenario, one is collecting a first name, and another is collecting a photo, and position. I tried to create a table for a staff list with the following settings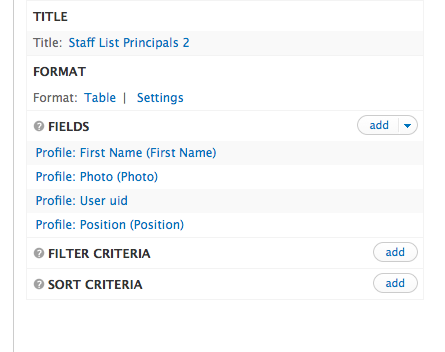 but it separates the profile types onto separate lines, so that a person's name is on a separate line from their photo and position.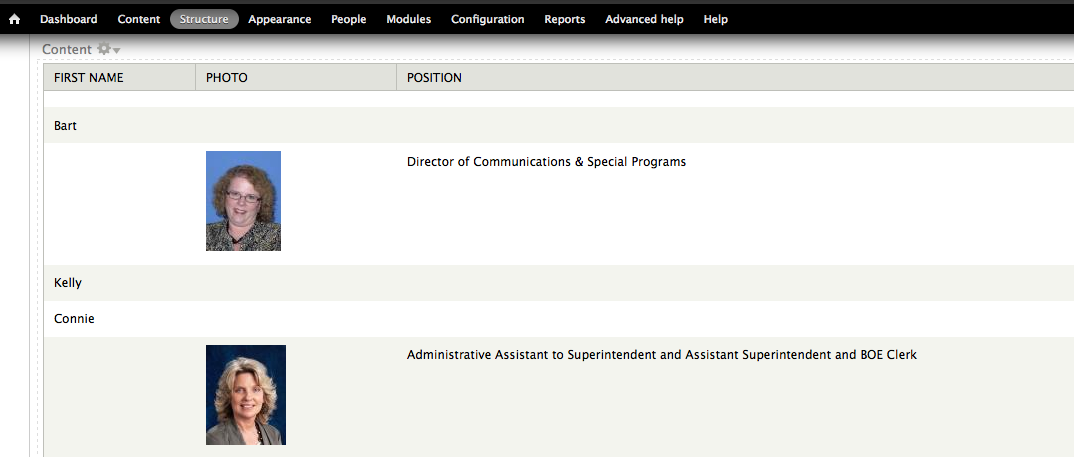 The photo on top is Kelly, and the photo on bottom is Connie. How can I get all of the information to show on the same line?