@mrconnerton created the Webform Views Select module (sandbox) that produces a 'Webform options' Views display, which 1. effectively keeps all views from showing up as options sources in Webform, and 2. gives responsibility to the view display to provide at least a key-safe field for Webform options.
How about we take this approach to support all 'selectable' Webform components -- which means select in all its forms (radio/checkboxes/listbox) and tableselect, a new component to implement in Webform (D7).
We would need "Webform Options" displays requiring a minimum of one field safe for use as a key, plus some mapping within Webform of those views field(s) to component properties, like this: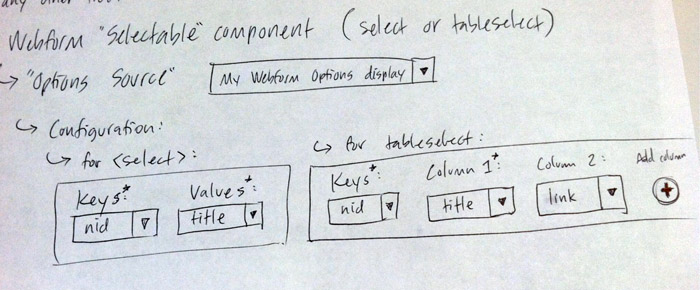 Is this something anyone else would be interested in? Anyone see any issues with implementing an approach like this in Webform?