I ran a workshop with attendees at Design Camp Berlin earlier this year where we brainstormed ideas for a professional portfolio site. More specific: a mobile portfolio for a freelance photographer.
A specific single person use case: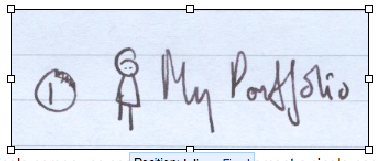 Design and implement a single-page portfolio for a freelance photographer. The primary purpose of this site is to make it as easy as possible to contact her. This portfolio is the professional presence of a freelance person, imagine this to live under www.firstnamelastname.com. It is not a blog. At the core of it are image galleries.
A photographer can do work in different markets like editorial, fashion, news, food etc. The main sections of the portfolio are defined by these. Each project in the portfolio consists of 10 to 15 images. She's in a hurry from location to location. She'll get calls from agency's to show up the next day somewhere else. She wants an quick and easy way to present and update her work.
## Design brief
Create a professional portfolio presentation for a freelance photographer. Purpose: quick contact and presentation of work. In that order. It is not a blog.
- Make it work on a single page (and extend from there)
- The portfolio consists of projects labeled in one of the 3 or 5 categories. Each project contains 8 to 12 photographs.
## Features
- Bulk upload of images is a must have feature for this photographer
- Different aspect ratios for different projects (1 project has 16 by 9 landscape images, another project 4 by 3 and another set has only square images.
## Materials to work with
- This briefing
- Name, title/company and contact information
- Short bio text
- 6 sets of images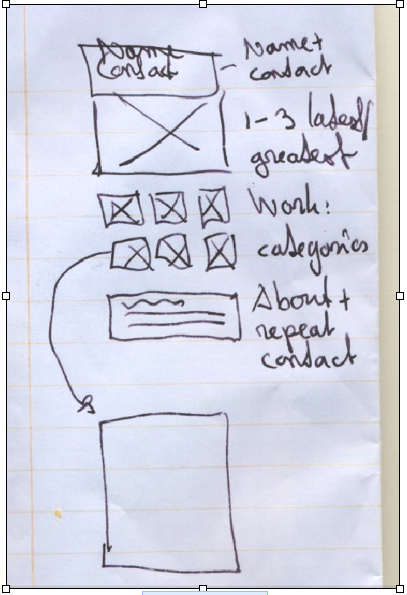 --- older:
Here's a first write-up of what should be in such a site: https://docs.google.com/document/d/1ELeY6hq9yfhs01hcI347hY4W7PL5IOCrZg1w...