http://www.blinkreaction.com
14 people on Drupal.org

Services

3rd party Integration, Accessibility, Consulting, Content strategy, Data migration, Deployment, Design, Development, E-commerce, Front-end Development, Information architecture, Infrastructure Planning, Marketing and Social Media, Mobile Site Development, Multilingual websites, Multisite installations, Performance Tuning and Optimization, Project Management, Quality Assurance, Security reviews, Site Audits, Site Building, Theming, Upgrades, Usability

Sectors

Arts, Banking and Financial, Beauty and Fashion, Community, E-Commerce, Education, Enterprise, Entertainment, Government, Healthcare, Manufacturing and Energy, Media, Music, Non-profit, Publishing, Retail and Distribution, Social Networking, Sports, Startups, Technology, Telecommunications

Locations

Headquarters

Metro NY Area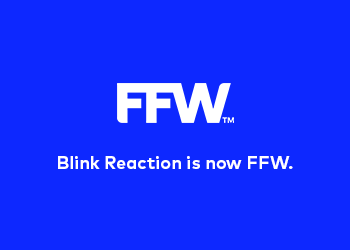 Visit our new Drupal Marketplace page
Blink Reaction is a leader in Enterprise Drupal Development, delivering robust, high-performance websites for dynamic companies. Blink creates scalable and flexible web solutions that provide the best in customer experience and meet brand, marketing, and business goals.
Adding Blink Reaction to your team adds a blend of digital strategy, interactive marketing and brand platform delivery expertise. Blink Reaction demonstrates the programming skills, development resources, and interpersonal chemistry to deliver your project successfully and on time.
Solutions from Blink Reaction address business and marketing challenges, generating profitability, engaging audiences, and creating a more competitive online presence for organizations like Warner Music Group, Pfizer, Harvard, GE, NBC , 9/11 Memorial & Museum and many others.
Enterprise customers rely on the firm's expertise in seamless integration, ongoing training and support, module customization, flexibility, and pleasing user experience (UX). Clients' Drupal websites support thriving online communities with hundreds of thousands of active users. Hidden from users are high-performance configurations, complex workflows, and all the technologies powering the web applications.
Blink's expertise includes:
• Information Architecture for elegant workflow and multi-sites that hide complexity
• Customer / User Experience (UX), Branding, Persona, & Onboarding
• Expressive, powerful creative designs for Drupal Theme development and mobile
• Large Scale website migration and conversion to Drupal
• Seamless integration with 3rd party applications and databases
• Complex custom module and application development;
• High-Performance websites in the Drupal top 50
• Customizable training solutions for online, public, individual and enterprise-sized clients
Drupal contributions
Blink Reaction is a Supporting Partner of the Drupal Association, Sponsor of Drupalcon LA, Amsterdam, Austin, Prague, Portland and numerous Drupal Camps and Drupal Business Summits since 2010. We are a principal organizer of DrupalCamp NJ and each year we are prime sponsors of DrupalCamp NJ and NYC. Our staff regularly participates in meet ups in NYC, NJ and Long Island. Staff members have offered support on IRC and have helped with Drupal.org Case Study migrations. Our own 9/11 Memorial Foundation case study is posted in Drupal.org's Featured Showcase athttp://drupal.org/node/1585842 Our Drupal Planet feed is available at http://www.blinkreaction.com/blog/drupal-planet
Blink employs a full-time Drupal Evangelist who manages our training programs and regularly speaks on the benefits of Drupal and open source technologies. Since 2012 we have participated in every free Global Drupal Training Day and sponsored and attended BAD Camp, Drupaldelphia, DrupalCamp Atlanta, Capital Camp, DrupalCamp CT, DrupalCamp NYC and DrupalCamp NJ and others. We consistently support and sponsor training events including the first NYC Open Source Camp at Columbia University and subsequent camps at NYU and the United Nations.
Our training program includes free and low cost public Drupal training classes and has helped introduce hundreds to the world of Drupal. Blink's private training has helped major enterprises such as Princeton, MIT, Deloitte, Time Warner, the Golf Channel, Olympus, Scholastic and the 9/11 Memorial more fully embrace Drupal and open source solutions. Blink is an official Acquia Training Partner and an Acquia Enterprise Select Partner.
We have presented many camp sessions around Drupal as a Knowledge Management platform, the MTA Datamine project, Best Practices in Adoption Strategy, Drush Make Driven Development, Symfony2 and Drupal 8, the Drupal 8 Console project, Enterprise Drupal, and best practices in Dev Ops.
We actively participate in the Drupal community and encourage our developers to contribute to the Drupal code base. Among our most recent efforts is Console, a module generator scaffolding system developed by Drupal 8 Solutions Engineer Jesus Manuel Olivas. The project leverages the Symfony Console Component to provide a CLI tool to help automate the creation of Drupal 8 modules. (http://www.drupal.org/project/console)
Blink supports the Drupal community in many ways. Last year we developed the Drupal Face to Face (http://drupalfacetoface.org/)campaign in Portland and Prague and produced the video Membership Matters for the Drupal Association. (https://www.youtube.com/watch?v=miwSF4LNweE)
We hope you will consider joining the Drupal association if you are not already a member.
Blink is proud to continue to provide pre camp training and will continue to sponsor Drupal Camps, Trainings and Sprints each year and renew our membership as a Drupal Association Supporting Partner.
Projects supported
FormAssembly, Content To Block, DB Track, VoiceCommander, Quick edit node title, Tracking Code, Flag Friend
Training
Blink Reaction is a premiere provider of enterprise Drupal services to Fortune 1000 companies throughout the US. Our Drupal Training program is designed to help individuals, Enterprise service providers and small business owners harness the power of Drupal.
Blink's Training program is led by veteran Drupalists with expertise in training. The Blink Training program has taught beginner and advanced methods to hundreds of individuals and corporations. We are proud to offer free and nearly free training through Global Drupal Training Days and at Drupal Camps alongside our public and private training offerings. Training clients include NBC Sports, Pfizer, TimeWarner, the Golf Channel, Olympus, Deloitte, MIT, the United Nations, ING Investment, Princeton University, Acquia, the US Chamber of Commerce, Scholastic, the University of Texas at Austin, University of Connecticut, Central Vermont Medical Center, Columbia University Medical Center and the 9/11 Memorial.
Our training programs are based on years of Drupal experience and training expertise.
Learn by Drupaling - Learning activities are hands-on and introduce fundamental concepts of Drupal. Learn quickly through real-world examples that you can apply immediately.
Best Practices - Years of experience and community wisdom define our classes. In addition to learning "how to's," you'll understand why Drupal performs the way it does — and how to work with it better. We partner with the Drupal's originators to offer a high-quality curriculum at an affordable rate.
Flexible - Training is available for either public sessions or private classroom settings. Public courses range from 1 to 5 days in length; private training packages can be customized to suit your needs.