The schedule view is restricted by default to keep the schedule private while organizers are still working on it. It doesn't display anything until Rooms and Timeslots are created, and Sessions are assigned to Timeslots.
Go to [Conference]. Find the conference you'd like to manage on the Conference List, click on [Manage Conference].

Add Room
From the Scheduler tab, create Rooms and Times for your conference. These will be the framework for your schedule. In the Event Dashboard, select the [Scheduler] tab. Click on [Add Room].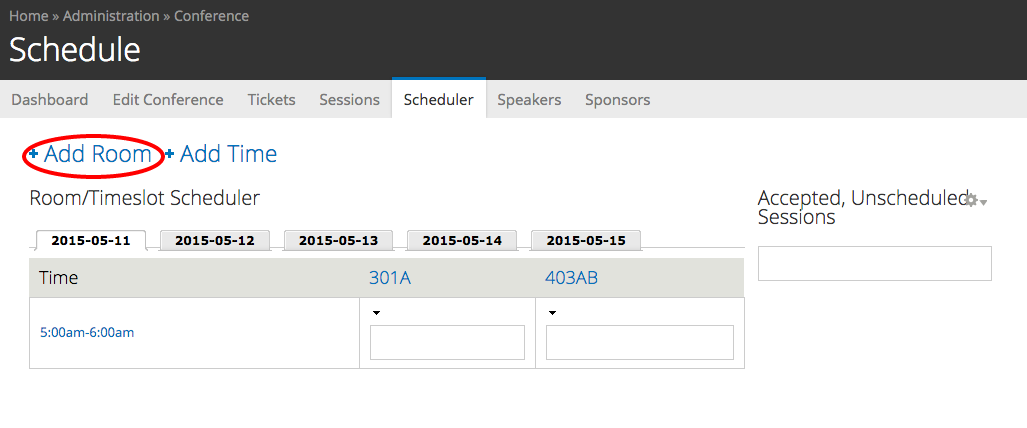 Room name is required, but you can optionally add the capacity of the room and add a weight to control the appearing order on the schedule.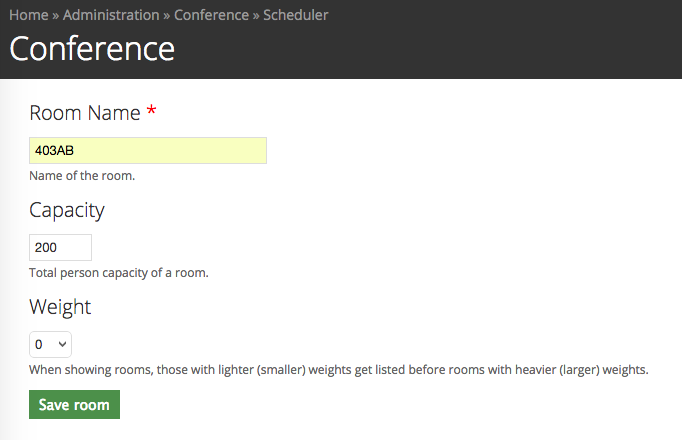 Add Time
In the scheduler, select [Add Time].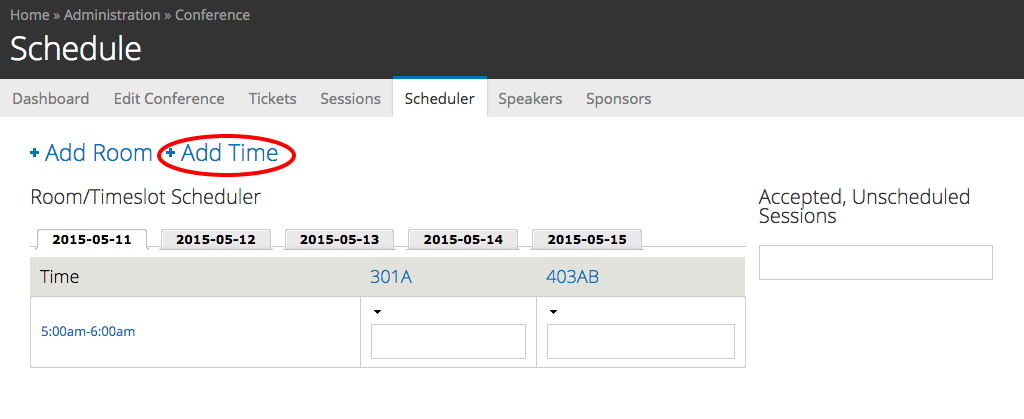 Add time and click on [Save Time].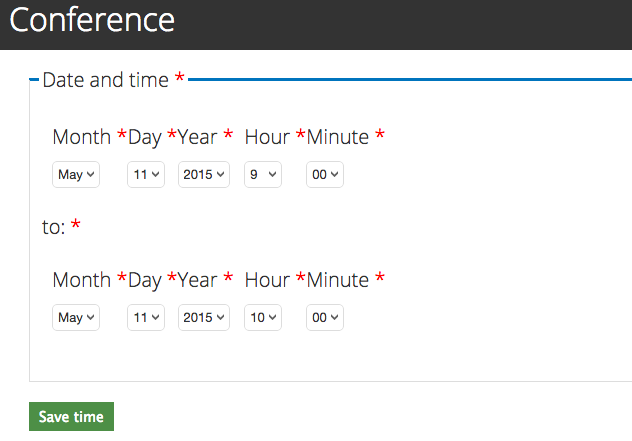 Assign Sessions / Schedule Items 
Once Timeslots have been created, you can assign Sessions and/or Schedule Items. Accepted, unscheduled Sessions may be dragged from the right hand column and dropped into an appropriate Timeslot (as of COD Beta 6). Use the Content Type filter to find the Session or Schedule Item you are looking for. If no Timeslot exists, one will be automatically created.
When you are happy with the schedule, change the view access restriction accordingly.
Sessions and Schedule Items are different content types. A Schedule Item is something like lunch, that doesn't have a presenter or track, but needs to be assigned a room and time slot. Sessions could be anything from a training or workshop to a traditional presentation.
Sessions and schedule items can be assigned to multiple rooms. Assign an item to all rooms for it span the width of the schedule grid and indicate there are not other sessions planned during that time (e.g. Registration).
Sessions and Schedule Items need to have a Room and Timeslot assigned to them to appear in the schedule, as well as be Accepted and Published.
See Jakob Perry's video tutorial for a step-by-step schedule management walk through using COD Beta 6.