http://www.ffwagency.com
13 people on Drupal.org

Services

3rd party Integration, Accessibility, Consulting, Content strategy, Data migration, Deployment, Design, Development, E-commerce, Front-end Development, Information architecture, Infrastructure Planning, Marketing and Social Media, Mobile Site Development, Multilingual websites, Multisite installations, Performance Tuning and Optimization, Project Management, Quality Assurance, Security reviews, Site Audits, Site Building, Theming, Upgrades, Usability

Sectors

Arts, Banking and Financial, Beauty and Fashion, Community, E-Commerce, Education, Enterprise, Entertainment, Government, Healthcare, Manufacturing and Energy, Media, Music, Non-profit, Publishing, Retail and Distribution, Social Networking, Sports, Startups, Technology, Telecommunications

Locations

Organization type

Drupal service provider

Headquarters

Metro NY Area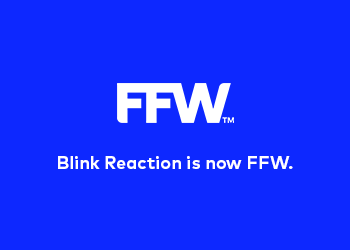 Blink Reaction is now part of FFW. Visit our new Drupal Marketplace page to learn more.
FFW is a digital agency focused on creating digital experience platforms that ensure our clients' success, always moving forward at the speed of digital innovation.
For over 15 years, the world's largest brands have relied on us to build accessible, creative, and user-friendly digital solutions that deliver results. We are more than 420 people across 11 countries, with a track record of over 1,000 digital solutions delivered since 2000.
To learn more and get in touch, visit ffwagency.com/contact.
FFW was formerly Blink Reaction, Propeople, Bysted, Chainbizz & Geekpolis.
FFW is a part of the Intellecta Group. The companies in the group are Blink Reaction LLC, Bysted AB, Bysted A/S, Hilanders AB, Intellecta Corporate AB, ISBIT GAMES AB, Propeople Group ApS, Rewir AB, River Cresco AB, Unreel AB and Wow Events AB. Intellecta AB is noted on NASDAQ OMX Stockholm and employs around 550 people in Sweden, Denmark, Austria, Germany, the Netherlands, the United Kingdom, Bulgaria, Moldavia, Ukraine, Brazil, USA, Vietnam and China.
Drupal contributions
FFW is a Supporting Partner of the Drupal Association, Sponsor of DrupalcCons, Drupal Camps and Drupal Business Summits since 2010. We are a principal organizer of DrupalCamp NJ and each year we are prime sponsors of DrupalCamp NJ and NYC. Our staff regularly participates in meet ups around the world. For more Drupal contributions, visit FFW's Drupal.org profile.
Projects supported
FormAssembly, Content To Block, DB Track, VoiceCommander, Quick edit node title, Tracking Code, Flag Friend
Training
FFW is a premiere provider of enterprise Drupal services to Fortune 1000 companies throughout the US. Our Drupal Training program is designed to help individuals, Enterprise service providers and small business owners harness the power of Drupal.
FFW's Training program is led by veteran Drupalists with expertise in training. The FFW Center of Excellence has taught beginner and advanced methods to hundreds of individuals and corporations. We are proud to offer free and nearly free training through Global Drupal Training Days and at Drupal Camps alongside our public and private training offerings. Training clients include NBC Sports, Pfizer, TimeWarner, the Golf Channel, Olympus, Deloitte, MIT, the United Nations, ING Investment, Princeton University, Acquia, the US Chamber of Commerce, Scholastic, the University of Texas at Austin, University of Connecticut, Central Vermont Medical Center, Columbia University Medical Center and the 9/11 Memorial.
Our training programs are based on years of Drupal experience and training expertise.
Learn by Drupaling - Learning activities are hands-on and introduce fundamental concepts of Drupal. Learn quickly through real-world examples that you can apply immediately.
Best Practices - Years of experience and community wisdom define our classes. In addition to learning "how to's," you'll understand why Drupal performs the way it does — and how to work with it better. We partner with the Drupal's originators to offer a high-quality curriculum at an affordable rate.
Flexible - Training is available for either public sessions or private classroom settings. Public courses range from 1 to 5 days in length; private training packages can be customized to suit your needs.