We bring value to Drupal and to you.
The Engineering Team on Drupal.org maintains all the infrastructure behind the many services you use on this site, as well as the services themselves. Join the Drupal Association as a member today to fund the work we do to keep the home of the Drupal project thriving.
Making development faster and less expensive
This year, improvements on DrupalCI have cut costs, saved time, and make your work easier to write and test modules. The quality of Drupal's code is higher and everyone from developers to Drupal users benefit from our work. Test bots are light years better than they were before Drupal 8's release.
Growing Drupal adoption
You can see new design tools used on industry pages for media and publishing, higher education, and government. These pages will help Drupal evaluators find better content.
Could this bring more Drupal customers? We hope so! A more professional presentation and a wider adoption of Drupal is good for everyone.
Enabling contribution
It's now possible to give credit where it is due—to your client, your company, or yourself with issue queue contribution credits. We've improved user profiles and organization pages so that you can show your best Drupal self.
We host all of the code repositories where you collaborate on code, and we manage and fund DrupalCI testbots which ensure the quality of all code committed to the project.
We also work with community volunteers to advance their own initiatives to improve Drupal.org. From a new Drupal 8 User guide to revamping the project applications process, and even bringing Dreditor features into Drupal.org itself we help these community initiatives succeed!
Improving Infrastructure and security
Every day, we're on call to keep Drupal.org running and improving. The list of small changes we make to have a big impact on your Drupal.org experience grows by the day.
Just a few things we've done recently include responding to the dirty-cow vulnerability, improving DB replication, redirecting all Drupal updates information to https, adding http2 support, and a Composer façade which allows developers to manage Drupal projects with the Composer php dependency manager.
Join today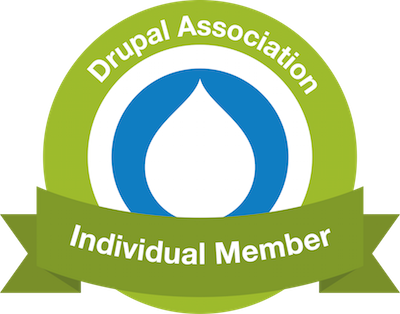 The Drupal Association covers the costs of hosting and testing infrastructure. Become a member today to help us sustain and improve existing functionality on Drupal.org.
Want to support our work as an organization? Become an Organization Member or Supporting Partner.