Earlier this year the Drupal Association put out a Request for Proposals to find a Managed Infrastructure services partner. If successful, the goal of the RFP was to find a partner who could manage the underlying infrastructure of Drupal.org, our sub-sites, and services, so that the internal Drupal Association Engineering team can focus their efforts on work that directly serves our mission.
For an initiative of this scope and financial impact, our policies require a competitive bidding process with no fewer than three vendors. We released a formal Request for Information on March 9th, and sent qualified respondents the full RFP. While the number of proposals received and the details of those proposals are confidential, per our policy, we were pleased to receive quite a few letters of interest and proposals from a variety of organizations. Each of the responding organizations were respected contributors to the community, with experience managing Drupal infrastructure at scale.
Ensuring a fair process was important to us. We assembled a committee to review these proposals made up of members of the Drupal Association leadership and engineering team, as well as trusted volunteers who have helped us to maintain the infrastructure. If any employee, contractor, volunteer, or member of the board had material ties to any of the participating organizations, they were recused from this decision making process.
We evaluated each of these proposals and scheduled interviews with the responding organizations. Each proposal was evaluated based on:
Infrastructure management expertise

Drupal hosting experience

Non-Drupal service expertise

Familiarity with the Drupal project and the Drupal Association

Prior experience with Drupal.org infrastructure

Contribution history

Proposed SLA
After interviews and deliberation, we're pleased to announced that we've selected Tag1 Consulting as our Managed Infrastructure Services partner.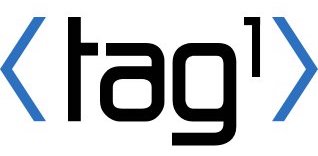 Tag 1 brings tremendous experience in Drupal infrastructure management, performance, and scalability, as well as a team with a history of contribution both to the Drupal project, and to Drupal.org.
We've begun working with Tag1 on an audit of our current infrastructure and hand-off of management responsibilities. At this time Drupal.org infrastructure will still be hosted at the Oregon State University Open Source Lab, and Tag1 will help us manage any future data center transition if it becomes necessary.
We're pleased to be moving forward in partnership with Tag1, and to be able to focus our internal efforts on continued improvements to the services we provide for the community.