This month, our membership campaign celebrates the ways we, together, build community on the home of the Drupal project. Hear from the Drupal Association team how and why Drupal.org offers you tools to make more connections, to increase your potential for a fulfilling professional career, and to enable your contributor journey in Drupal.
You can do a lot on Drupal.org and its sub sites. Check out the campaign page. We hope you are inspired to learn more about what Drupal.org offers and if you aren't yet a Drupal Association member, join today!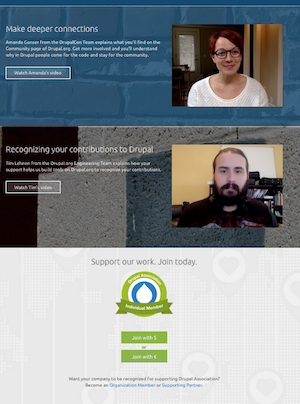 Want to help our campaign?
We need your help so we meet our two goals: sign up 50 new members and raise $1500. We've made a page of resources for you to share.
Thank you for building community with us!