Updated: 1 min 27 sec ago
Florida DrupalCamp is now taking registrations and session submissions! Register at https://www.fldrupal.camp! The event will be taking place at the beautiful campus of Florida Technical College in Orlando, Florida on Saturday, Apr 11-12th.
Early-bird registration is only $25 and includes lunch and an awesome tshirt! Register today (before we raise the price on you)!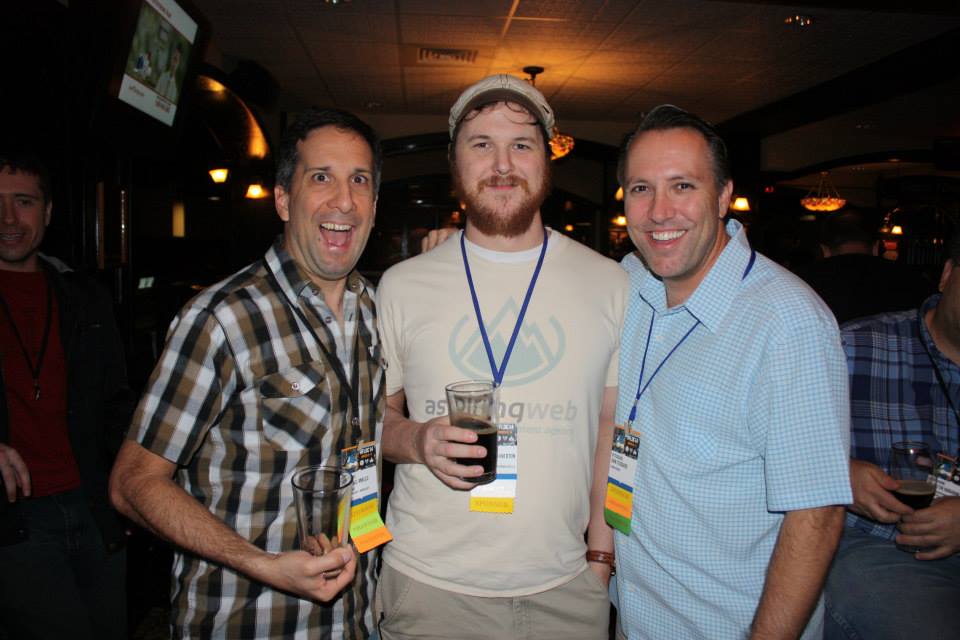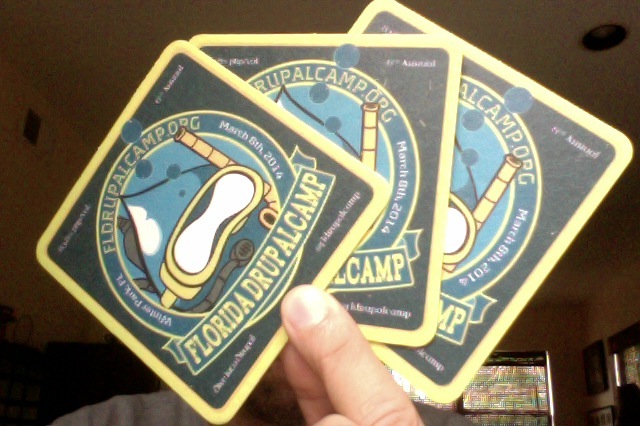 Start: 2015-03-28 09:00 - 15:00 Africa/Johannesburg Drupalcamp or Regional Summit Organizers:
Riaan Burger
Renate Ehlers
mckeen_greg
robin.prieschl
DunnLofts
dubois
Jason Lewis
http://dasa.org.za/drupalcamp-johannesburg.html
DrupalCamp Johannesburg 2015 will be held on Saturday the 28th of March 2015, from 09:00 until 15:00 at:
Business Connexion

Block Q
Business Connexion Park North
789 16th Road
Randjespark
Midrand

Just off New Road, Midrand
Attendance to DrupalCamp Johannesburg is free; Let us know you are going to be there on meetup.com.
Sponsors
Please consider sponsoring DrupalCamp Johannesburg 2015, we have very affordable options available:
Gold Sponsors: R 6 000
Logo on a Stage Banner.
Logo on a large Shark Fin.
6 Vinyl (back-of-laptop) Gold Sponsor Stickers.
Noted, always, on DASA.org.za website as a Gold Sponsor.
Silver Sponsors: R 3 000
Logo on a Stage Banner.
Logo on a medium Shark Fin.
4 Vinyl (back-of-laptop) Silver Sponsor Stickers.
Noted, always, on DASA.org.za website as a Silver Sponsor.
Individual Sponsors: R 150
2 Vinyl (back-of-laptop) Individual Sponsor Stickers.
Noted, always, on DASA.org.za website as an Individual Sponsor.
Because we have printed material to prepare, the deadline for confirming that you will be a sponsor and for receiving your creative (logo for landscape, ISO216) is noon the 5th of March. It's urgent to contact info@dasa.org.za as soon as possible to arrange sponsorship. The deadlines are tight and it may be tough to handle a heavier load of work close to the deadline.
DASA Board
DASA Governing Board Members agreed, when we formed DASA, to always stand aside if limited sponsorship options are available and the community wishes to sponsor an event. We have only five Gold and five Silver sponsorship spots open. If the community sponsors those and board members already also booked sponsorship, the board members' sponsorship will be downgraded to the first available lower level sponsorship.
Start: 2015-03-14 10:00 - 18:00 Asia/Shanghai User group meeting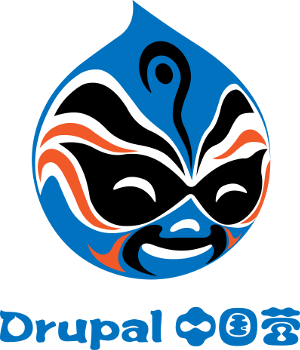 DrupalCampChina 2015 is a one day event that focuses on many aspects of Drupal in one location. Its focus is knowledge sharing among the community. Essentially, you're getting the community together to do some community training. The term "Camp" comes from Barcamp, like an informal non-conference that happens at a bar.
Generally speaking, DrupalCampaChina is an extension of a meetup (e.g. the meetups in Shanghai).
Date:
10AM, Saturday, March. 14th, 2015.
Location/facility:

NYU Shanghai
1555 Century Ave, Pudong, Shanghai, China 200122
Metro: Century Avenue Station, Metro Lines 2/4/6/9 Exit 6
Bus: Century Avenue at Pudian Road, Bus Lines 169/987
Taxi Card
Google Map
Sessions and agenda:
There will be 6 sessions. 2 in the morning and 4 in the afternoon.
10AM-10:50AM: Pre-DrupalCamp training & announcement
11AM-12PM: DrupalCampChina 2015 Keynote: Opening Doors with Open Source eCommerce by Ryan Szrama. Ryan got his start in web development through an online sales company based in Louisville, KY, his home of over 10 years. It was there that he nursed Ubercart through its infancy to its use on over 20,000 websites as the Project Lead and community face of the project. Ryan joined Commerce Guys in 2009 and continued to lead Ubercart until branching out into Drupal Commerce, a new initiative focusing on empowering users to build e-commerce sites with the best new features that Drupal 7 has to offer. He focuses most of his time developing the code base, growing the community of contributors to the project, and training new users online and at community events.
12PM-12:30PM: Group photo, please follow the instruction during the Pre-DrupalCamp training & announcement session
1:30PM-2:20PM: Please propose to speak!
2:30PM-3:20PM: Please propose to speak!
3:30PM-4:20PM: Please propose to speak!
4:30PM-5:20PM: Please propose to speak!
Sessions proposed by community members
Please visit https://groups.drupal.org/taxonomy/term/136263
Attendance :
DrupalCampChina 2015 is a free event. The conference will also provide you with free food, drinks, WIFI and gifts.
Please use the "sign up" feature below.
Sponsorship:
This conference is sponsored by Techyizu, INsReady Inc., Ci&T, Drupal Association. If you or your organization would also like to sponsor this event, please contact skyredwang.
______________________________________________________________
2015年Drupal中国营(DrupalCampChina 2015)将为期一天,关注Drupal在中国发展的诸多方面。我们希望中国的Drupaller可以在这一天聚集到一起,通过知识交流的形式达到提升整个社区技术水平的目的。"Camp"来源于"Barcamp",起初指一种非正式、非联盟性质的、在酒吧举行的聚会。
Drupal中国营广义上也是Drupal Meetup的扩展,比如在上海就有本城市的DrupalSH Meetup。
日期:
2015年3月14日星期六上午10点
地点:
上海纽约大学
上海市浦东新区世纪大道1555号
地铁站名:地铁 2/4/6/9 号线世纪大道站(六号出口)。
上海
活动日程:
活动将分为6场会话,分为上午2场、下午4场。
10AM-10:50AM: DrupalCamp预演及公告
11AM-12PM: 2015年Drupal中国营主题演讲:打开开源电子商务的大门, 演讲嘉宾: Ryan Szrama. Ryan 在网站开发上的研究已经超过十年,在他的家乡美国肯塔基州路易斯威尔,他建立了他的网上营销公司。作为其项目的负责人及群组创始人,他孕育的公司Ubercart现在已经为超过二万个的网站所应用。在2009年,Ryan 加入了Commerce Guys,并且继续负责和领导Ubercart﹐延伸其技术并应用于Drupal 的电子商贸上。他利用了Drupal7 所提供的新功能,使用户能够建立最好的电子商贸网站。他的大部分时间都在专注在Drupal的代码开发,增加对Drupal 电子商贸社区上的贡献,并积极在活动上及网络上提供培训。
12PM-12:30PM: 集体照像,请在DrupalCamp预演及公告环节听取安排。
1:30PM-2:20PM: 请来演讲!
2:30PM-3:20PM: 请来演讲!
3:30PM-4:20PM: 请来演讲!
4:30PM-5:20PM: 请来演讲!
社区会员演讲话题提案
请浏览: https://groups.drupal.org/taxonomy/term/136263
参加:
本届Drupal中国营欢迎各位踊跃加入,不收取任何费用。主办方将提供免费食物、饮料、WIFI和礼品。
请使用下面注册登记参加活动。
赞助:
此次会议由Techyizu、引锐信息科技有限公司、Ci&T和Drupal Association联合赞助。
如果您或您的组织也希望赞助,请联系skyredwang。
AttachmentSize
IMG_0996.JPG
107.25 KB
DrupalCampChina_logo_full_small.png
42.15 KB
Congratulations to Google Code-In Winners
Did you know Drupal recently participated in Google's Code-In contest for high school students aged 13-17 and they contributed over one hundred tasks? For example, did you see the Drupal 8 Installation Guide @ https://www.youtube.com/watch?v=bthkQCkrH30 or the following video on how to create modules for Drupal 8 @ https://www.youtube.com/watch?v=CEIUbFoAg0I ? Maybe you plan to use this event template at next user group meetup @ https://groups.drupal.org/node/453328. Learn more about Drupal's GCI efforts from Google @ http://www.google-melange.com/gci/homepage/google/gci2014. These students also contributed to lots of contrib modules such as FB Like Button, Login Destination, Scroll to Top etc. Most importantly it is exciting to note that Drupal gained several Drupal 8 core contributors under the age of 18.
Although we value the contributions of all the GCI participants but since this was a contest, there has to be winners. We are proud to announce our grand prize winners: Getulio Valentin Sanchez Ozuna (gvso: https://www.drupal.org/u/gvso) and Tasya Aditya Rukmana (tadityar: https://www.drupal.org/u/tadityar) who'll be attending an all expense paid trip to Google HQ in Mountain View California.
Google Summer of Code 2015 Announcement
GCI was fun, but now it is time for Google Summer of Code 2015 @ http://www.google-melange.com/gsoc/homepage/google/gsoc2015. GSoC is an annual program for university students organized by Google with projects managed by open source organization mentors such as us (Drupal!). Are you or any colleagues available to be a mentor and/or provide a project idea? Please share project ideas even if you're not available to be a mentor in our wiki @ https://groups.drupal.org/node/455978. This is perfect timing for our our community and GSOC as Drupal 8 is almost stable providing plenty of projects to port common modules.
Did you know each accepted organization sends two mentors on an all expense paid trip to visit GooglePlex for the "Mentor Summit"? Organization applications started February 9th and we're currently working on our organization application. We'd like to apply with at least 30 solid project ideas, so if you have ideas for any project that might be suitable for GSoC, add them our wiki @ https://groups.drupal.org/node/455978. If you are unsure whether or not your project idea will be a good fit for GSoC, have a look at the projects from GSoC 2014 @ http://www.google-melange.com/gsoc/org2/google/gsoc2014/drupal.
Feel free to contact myself (Slurpee: https://www.drupal.org/u/Slurpee ) or Chandan Singh (cs_shadow: https://www.drupal.org/u/cs_shadow) directly or create nodes in https://groups.drupal.org/google-summer-code for additional information.
If you're a student, you can start by reading our getting started guide for GSoC @ https://www.drupal.org/node/2415225. Below is some useful information which may help you get selected in GSoC this year.
How to be a Drupal GSoC student in 10 Steps



Register an account @ https://drupal.org

Join Drupal's group for Summer of Code @ https://groups.drupal.org/google-summer-code

Find a project on our ideas page @ https://groups.drupal.org/node/455978




Add your name as an interested student to project idea

Add your project idea summary (with or without a mentor)




Contact mentors listed on project idea via drupal.org contact page




If you don't hear back after 48 hours, try creating an issue in issue queue for project and contact org/mentor

Contact myself directly via drupal.org contact page @ https://www.drupal.org/u/Slurpee

Chat with us in real time on IRC in #drupal-google or specifically during office hours listed below




Complete "Drupal Ladder for GSoC Students" @ http://drupalladder.org/ladders




Completing additional ladders will help your application!

Creating additional ladders with lessons will help too!




Utilize drupalmentoring.org to find issues to work on with mentors willing to help

Test and reroll patches in issue queue

Write a patch that is contributed into Drupal 8 (making you a "core contributor")

Become a maintainer of the project you're planning to work on by contributing code/patches/tests/documentation

Hangout on IRC in #drupal-google on Freenode helping other students


10 Tips for Students Writing Applications



Follow the Student application template @ https://groups.drupal.org/node/411293

Treat this as a real job, would any software company actually pay you to work on this project all summer?

Demonstrate your ability to contribute to Drupal and that you can immediately start producing code from day one of GSoC

Create a complete project plan broken down by every week of GSoC

Document and diagram the workflow of user experience by creating wireframes/mockups of UI and UX (http://codecondo.com/free-wireframe-tools/)

Research and contact initiatives looking to accomplish related tasks

Plan out your "support contract", do you plan to stay in the Drupal community after GSoC (example, how long will you support/update your code for the community after GSoC?)

Explain your workflow for project, time, and task management (a tool such a Basecamp or Trello?)

Describe your methods, tools, and frequency of communication with mentor for collaboration in a virtual environment (g+ hangout twice per week?)

Request mentors and helpers in #drupal-google to review application via Google Drive with comments enabled prior to application deadline

10 Tips for Mentors Helping Students Write Applications



List a project on our ideas page @ https://groups.drupal.org/node/455978

Review the "Drupal Ladder for GSoC Students" to learn student prerequisites

Update any of the Drupal Ladders to help students learn faster

Respond to interested students that contact you via drupal.org contact page




Please respond within 48 hours




Test and review patches from students

Facilitate contact with discussion between student and module maintainer of projects of interested student

Create a project plan and timeline that student agrees on with specific deliverables, understanding you may need to fail student at midterm or final

Review Google's guide on being a mentor in Melange (non-Drupal stuff) @ http://en.flossmanuals.net/gsocmentoring/

Contact Drupal's org admins (Slurpee, slashrsm, cs_shadow) if you have any questions

Hangout in #drupal-google answering student questions

Drupal's GSoC Office Hours (help in real time!)
Mentors are available on IRC in #drupal-google @Freenode thrice each weekday for one hour from March 16th until March 27th. Join us in real time at scheduled times below to chat with mentors in real time to ask questions, request application reviews, or simply hangout.


Asia/Australia 04:00 - 05:00 UTC (IST 09:30-10:30)

Europe 13:00 - 14:00 UTC (CET 14:00-15:00)

Americas 18:00 - 19:00 UTC (PDT 11:00-12:00)

Contributing to Drupal
Did you know many successful students started with zero Drupal experience prior to GSoC? If new to Drupal and willing to contribute, come to participate in core contribution mentoring. It helps anyone without any experience to get started with Drupal contribution development. Google wants to see students contributing to organizations prior to the starting of their GSoC project and this is a chance to demonstrate your skills. Office hours provide a chance for students that have problems with their patches or can't find issues to work on to seek guidance. Create an account at http://drupalmentoring.org before you participate in core mentoring. Drupal core contribution office hours are Tuesdays, 02:00 - 04:00 UTC AND Wednesdays, 16:00 - 18:00 UTC. If you need help outside of office hours, join #drupal-contribute to chat with the community members willing to assist 24/7.
Details about core mentoring office hours @ https://drupal.org/core-office-hours and http://drupalmentoring.org. More information about contributing to Drupal @ http://drupal.org/new-contributors and http://drupal.org/novice.
Final notes from Google to Students
We are pleased to announce that we are now accepting applications from students to participate in Google Summer of Code 2015. Please check out the FAQs [1], timeline [2], and student manual [3] if you are unfamiliar with the process. You can also read the Melange manual if you need help with Melange [4]. The deadline to apply is 27 March at 19:00 UTC [5]. Late proposals will not be accepted for any reason.
[1] - http://www.google-melange.com/gsoc/document/show/gsoc_program/google/gso...


[2] - http://www.google-melange.com/gsoc/events/google/gsoc2015


[3] - http://en.flossmanuals.net/GSoCstudentguide/


[4] - http://en.flossmanuals.net/melange/students-students-application-phase/


[5] - http://goo.gl/W5ATLA
AttachmentSize
gsoc2015.jpg
46.76 KB
Start: 2015-02-19 09:00 - 17:00 America/Los_Angeles Drupalcamp or Regional Summit Organizers:
christefano
oseldman
Stew-bee
pcoleman
jmosmith
fejn
joe_pixelrow
nodiac
https://www.gladcamp.org/2015/home
GLADCamp 2015, the Greater Los Angeles Drupal Camp, is a full day of Drupal on Friday, February 20th, 2015, at the Hilton LAX in Los Angeles, California.
We've partnered with SCALE 13x, the Southern California Linux Expo, and are part of SCALE's 4 full days of activities, including keynotes, sessions, presentations, trainings and more!
What is GLADCamp?
GLADCamp is for All Things Drupal™ and is brought to you by the same team who organize countless Drupal events in the Greater Los Angeles Area, including Drupal Design Camp LA, the Drupal Job Fairs, the High Performance Drupal meetups and Drupal Coworking Fridays.
Stay tuned to this page and @GLADCamp on Twitter for news, including an updated program of events.
What is Drupal?
Drupal is a free, open-source web development platform that is used to run millions of websites, including some of the busiest sites on the web today. Many of them are in the Greater Los Angeles Area, including The Hollywood Reporter, Caltech.edu, UCLA.edu, ICANN.org, DiscoverLosAngeles.com, and LegalZoom.com. To learn more, see What is Drupal?
Who should attend GLADCamp 2015?
Anyone wanting to know more about how Drupal can help you solve your problems.
Anyone wanting to network with others using Drupal in your area, either geographically or in your industry.
Anyone wanting to grow their Drupal team, or be hired for Drupal work.
Anyone wanting to give back to the Drupal community. The power of Drupal is in the community so contributing back helps us all.
Anyone wanting to learn more about Drupal, past, present and the future.
Register for GLADCamp 2015 / SCALE 13x
GLADCamp 2015 is part of SCALE 13x and you must register at https://www.socallinuxexpo.org/scale/13x
SCALE 13x is a paid conference. RSVPing on Meetup.com or registering for an account on GLADCamp.org or socallinuxexpo.org does not automatically register you for GLADCamp 2015 or SCALE 13x.
Propose a session!
To submit a session, follow these easy steps:
Create an account at https://www.socallinuxexpo.org/user/register
Read the session submission guidelines at https://www.socallinuxexpo.org/cfp
Submit a session proposal at https://www.socallinuxexpo.org/node/add/presentation
Please note that presenters will need to bring their own laptops to present with. GLADCamp organizers can be contacted with any questions at https://www.gladcamp.org/contact
SCALE is the largest volunteer-run open source user conference in the world and has upwards of 1,500 attendees. GLADCamp 2015 is a full day of Drupal on Friday, February 20th, 2015, with capacity for up to 120 attendees.
Start: 2015-03-28 09:00 - 17:00 America/Chicago User group meeting Organizers:
jeffdiecks
jasonawant
schmook
bberl
Join us for the second annual Drupalcamp New Orleans on Saturday, March 28, 2015. Visit www.drupalcampnola.com for more information, to register and to submit a session.
Drupalcamp New Orleans
Saturday, March 28, 2015 - 9 am - 5 pm
Launch Pad
643 Magazine St
New Orleans, LA
www.drupalcampnola.com
A qué esperas para unirte al curso más completo de Drupal 7? Si tienes dudas, ahora puedes probarlo gratis durante una semana!
Y si quieres continuar con el curso completo, tendrás un 10% de descuento aplicando el cupón CURSOS10.
El curso de Experto en Drupal 7 incluye Site Building y Development y se compone de 60 unidades en 3 niveles: Inicial, Intermedio y Avanzado. Después de completar los tres módulos tendrás que desarrollar un Proyecto Final. La duración total del curso es de 7 meses con 420 horas certificadas, pero puedes acortar este tiempo con mayor esfuerzo y dedicación.
Aunque esta acción formativa requiere un esfuerzo importante, ahorrarás mucho tiempo en comparación con estudiar Drupal por tu cuenta, sin dejarte nada en el camino y ganando muy pronto en solvencia para afrontar cualquier proyecto en Drupal.
Ten cuidado, si lo pruebas querrás continuar!
Start: 2015-03-19 (All day) - 2015-03-22 (All day) America/Chicago Drupalcamp or Regional Summit Organizers:
kthull
ZenDoodles
evilehk
YesCT
froboy
craychee
akucharski
The Heartland. America's Breadbasket. Middle America. No matter what you call it, the midwest is the heart of the United States — a cultural crossroads that connects the urban east coast with the free-spirited west coast. It's this epicenter of innovation where great minds from both sides collide and amazing Drupal work is born. We know each other; we respect each other; we collaborate on Drupal sprint and Drupal Association work; we attend and support the events of our local meetups.
It's time we convene as a superpower to celebrate our mutual passion: Drupal.
This is MidCamp. Three days of Drupally brilliance in the Drupal camp format. Learn, discuss, argue, party, sprint, support and become inspired. United, we can make Drupal even better and become better with Drupal.
Whether you are new to Drupal or you're an expert, you'll enjoy all that MidCamp has to offer:
One day of intense training within three tracks: Beginner, Intermediate and Advanced
Access to a dizzying array of Drupal "go to" resources and session presenters
Sessions to address key issues in building great Drupal sites
Network and collaboration building
Food, beer and fun!
2015 MidCamp will take place March 19 - 22 at the University of Illinois Chicago campus, on the 3rd floor Conference Center in the Student Center East building located at 750 South Halsted.
Come camp in one of the world's most incredible cities with some of the world's most incredible Drupal minds. See you at MidCamp!
Please email us if you have any questions about MidCamp or find us on Twitter, Facebook, and Google+.
It's that wonderful time of the year when Google Code-In students (ages 13-17) work on tasks for Drupal. Starting on Monday December 1st, hundreds of students from around the world will be contributing tasks to open source organizations competing to win an all expense paid trip to visit Google in California. Luckily Drupal was invited back by Google to participate in 2014 and timing could not be better with the beta releases of Drupal 8. Thanks Google!
The Code-In contest will end January 19th 2015 and Drupal has an awesome chance to connect with the youth of computer programming. Did you know that many of Drupal's top contributors started in Google Summer of Code and/or Code-In? Even if you don't have ideas for tasks, nor want the responsibility of being a mentor, please hangout on IRC in #drupal-google to help students and prepare for a flood of questions in #drupal-contribute.
Drupal gained priceless experience and contributions in GCI 2013. We're proud to note that several students even became Drupal 8 core contributors. In addition to helping Drupal during GCI, a few students have continued contributing to our community after the contest. A final congratulations to our 2013 winners areke and royal121, we thank you for all your hard work. Moving forward we're excited to continue our momentum of contributing to Drupal while having fun educating the next generation of developers.
How can the Drupal community participate? Drupal needs help until the end of contest in January. It is not too late to help. We need task ideas and of course we're always looking for additional mentors. Maybe you can help us by promoting GCI to social media or mentioning it to colleagues? Did we mention you don't have to be a mentor to create tasks? Learn how to add tasks and become a mentor in details below.
How to become a Drupal GCI Mentor
How to Add Drupal GCI Tasks
Important Links
More information will be available as the contest gets started. Subscribe to gdo/code-in to hear the latest updates. More info soon.
The call for sessions for DrupalSouth is open but closing soon!
So get those sessions in, and help spread the word. If you've already submitted a session, thank you!!!
If you haven't submitted a session, hop to it! Don't miss the deadline because you couldn't think of the perfect title pun, or you didn't get a chance to give your description that final polish, or you're worried that your speaking skills aren't TED talk standard. Have you got something to share that's of value to the Drupal community, and/or the wider digital community? Then we want to hear from you!
And finally, please do help us get the word out. We won't be extending the deadline, so if you know someone who really should be speaking at DrupalSouth, please do everything you can to persuade them to submit their session idea NOW!
Submit your session at https://melbourne2015.drupal.org.au/program/session-submission
Oh... what's DrupalSouth?
It's THE Drupal event for our part of the world, happening in Melbourne 5-7 March 2015 at the Melbourne Convention and Exhibition Centre. Accepted speakers get a free ticket, and if you've already bought a ticket and your talk is accepted, we'll refund your ticket, or let you transfer it to someone else!
Any questions, ideas, thoughts, jokes, patches, suggestions, etc... lemme know!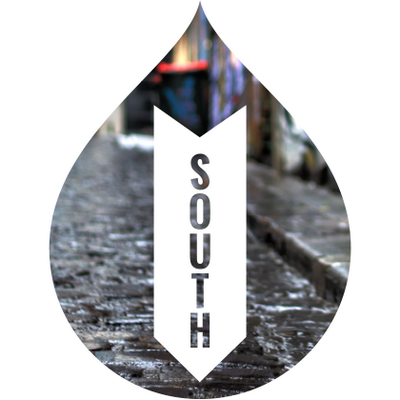 AttachmentSize
drupalsouth-drop.png
162.99 KB